The review site can be frustrating for HR but it's the first stop for potential new employees, reveals report.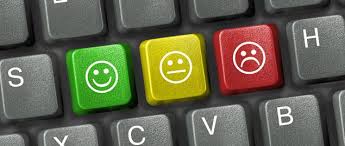 As potential applicants increasingly turn to the internet for employer reviews and recommendations, HR managers may find themselves frustrated with unfair appraisals – but, according to one expert, it might not be as bad as it seems.
"Users appear to be aware of Glassdoor's potential weaknesses," says Tom Lakin, whose HR consultancy firm recently commissioned an academic study into the site.
"Participants appeared relaxed about poor individual reviews, particularly if they were extreme," he added. "It was the overall picture that was of significance to them."
According to the study, users overwhelmingly identified two main areas in need of improvement – the perceived negative bias of the reviewers and the perceived lack of verification of reviews.
That caustic review you were worried about? Candidates are likely to think the irate employee was out of line.
Despite the apparent pitfalls, candidates do place value in the site – which lets past and present employees leave reviews, share salary information, and offer specific interview advice.
A huge 68 per cent of respondents said they considered the site to be either entirely or somewhat trustworthy and participants ranked it as the second most reliable source of employer information, second only to word of mouth.
What does this mean for HR?
Take advantage
- as users are most likely to consult Glassdoor at the early stages of recruitment, HR should "take advantage" of the tool and use the site to sculpt a positive employer brand.
Employers who fail to do so may risk losing top talent at the start of their search, warns Lakin.
Don't be downhearted
– it's often said that people are more likely to leave negative reviews – and users know this.
The study proved that potential candidates aren't put off by individual negative reviews – especially if they're extreme – so a terrible review doesn't spell disaster for your reputation.
Don't fake it
– while HR might be keen to get some good reviews, encouraging employees to post was regarded negatively by the study's participants, who claimed it was easy to spot a fake.
"That this relatively new information source is considered more trustworthy than traditional information sources is of importance to HR professionals, who need to understand the significance of this when shaping their employer brand," said Lakin.
More like this:
Major airline makes "shockingly sexist" move
Recruiter defends "most offensive" ad campaign
How to address ADHD in the workplace