The Canadian HR Leader of the Year shared her current worries and revealed what she'd change about the industry.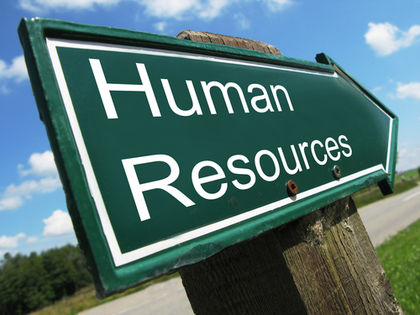 In September,
ATB
's Sherri Wright-Schwietz earned the well-deserved accolade of Canadian HR Leader of the Year. Here, HRM caught up with the Alberta-based expert to ask about her most pressing industry concerns and predictions for the future.
HRM: What's your biggest industry worry or concern right now?
SWS: We are watching disruptors affecting all kinds of industries that are game changers. Will banks even deal in dollars and cents in the future? Will retailers still need bricks and mortar to sell out of, will we go to a person face to face to get advice? Will we order fast food from machines all the time?
All these disruptors make me wonder what the implication will be on people. All those can make jobs go away. So what jobs and careers are created from them? What are the skills and knowledge of the future that we'll need? How do we in HR be disruptors instead of becoming extinct? It's up to us to help people find purpose and passion and happiness amid all this uncertainty.
HRM: If you could change anything about the HR industry, what would it be?
SWS: Administration. No matter what level of HR professional I talk to or what discipline they specialize in, the number one complaint is not enough time for the value added client work. Why? Due to the pointless processes, the amount of changes and updates and unnecessary questions people ask us instead of looking for themselves. We get caught in wanting to help and don't redirect, thus "doing", problem solving and finding answers. But what we all want to do is proactive work.
We want to have strategic conversations on where the business is going and all the people implications and how the data we now collect and analyze affects that future. But instead we are fire fighters. I want to solve that. I haven't seen a HR model or organization that has honestly solved that yet.
HRM: How do you predict the industry will change, if at all, over the next five years?
SWS: Our clients will want more and more future predicting data analysis. They will want more proactive ideas and solutions they don't even know they want yet. We will be creating roles and looking for skills we have never thought of before. We will see roles that were traditionally HR, like people change, moving into business transformation teams and roles that weren't HR, like analysts and high performance coaches, part of HR.
As much as it is daunting, it's exciting and I feel so fortunate to work for a company that isn't afraid of the seas of change.
Do you agree with Sherri Wright-Schwietz's concerns and predictions? Share your thoughts below
More like this:
Unconscious bias training "a bit of a fad"
HRM exclusive: Unifor's Sari Sairanen
Data analytics – is your HR team missing out?