A recent leak has revealed that the president of an international organization was deeply dissatisfied with the initial seven-figure offer.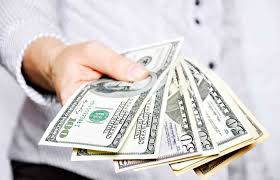 Determining the compensation package for top-level execs can be a daunting task but it seems even the most well-established HR departments still get it wrong after it was revealed one international president was deeply offended by his initial offer.
According to report by German newspaper Frankfurter Allgemeine Zeitung, FIFA president Gianni Infantino slammed a salary offer made to him by the soccer group's compensation committee as "insulting."
The report was based on a leaked recording of a FIFA board meeting held before the 211-member FIFA Congress in Mexico City.
The 45-year-old was offered $2 million a year, according to FIFA's former ethics adviser Mark Pieth – while the sum sounds impressive to most, the figure is less than the $3 million base salary Infantino's predecessor Sepp Blatter earned in the year before he was ousted.
"I did not accept the proposal," Infantino told FIFA's governing council. "It was a proposal I found insulting."
The former European soccer administrator unexpectedly found himself in soccer's top job in the wake of criminal indictments issued last year against some of the sport's top leaders.
More like this:
Why family status is such a big deal
How perfection can lead to a toxic work culture
Goldman changes policy on employee reviews, plans pilot program