Employers keep an eye on their workers' morale levels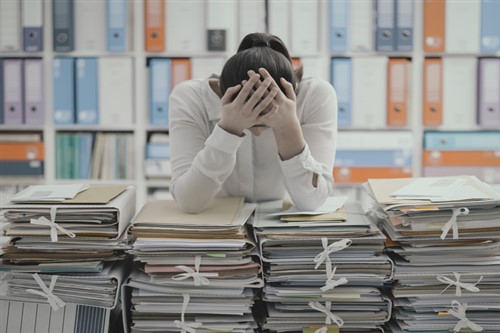 Employers should be keen to observe whether their employees are engaged in their jobs, as a survey found that 55.6% of UK professionals are not happy in their current roles.
This, despite a majority – 92.7% -- believe that it is important to love what you do.
Despite the discontent, however, 57% said quitting is not necessarily the solution.
A survey conducted by CV-Library among 1,200 workers said not being paid enough, absence of room for progression and a poor company culture are the top three reasons for employee unhappiness, with 38.9%, 32.6% and 30.8% citing these reasons respectively.
"It's worrying to learn that so many professionals are unhappy in their current roles. Job satisfaction plays an important part of keeping staff motivated and productive," said Lee Biggins, founder and managing director of CV-Library.
"It's vital that employers are able to spot the signs of dissatisfaction or low morale and combat these issues right away. Tackling these early on can help to get staff back on track and start enjoying their work again," he said.
Aside from not quitting, 53.1% of survey respondents also believe they should take positive steps to make things better before resigning from the job.
They suggest speaking to the manager (63.9%), reflecting on what's making them unhappy (51.8%), putting themselves forward for new projects (26.7%) and speaking to a trusted colleague (25.5%).
"It's great to see that professionals aren't giving up without a fight, with many recognising that quitting is not always the answer. Being able to speak openly about your job is important and as such, employers need to keep the lines of communication open if they hope to address any issues in a timely and effective manner," Biggins said.
The top ten reasons are listed below;
Not being paid enough – 38.9%

No room for progression – 36%

Poor company culture – 30.8%

Poor work-life balance – 21.8%

Boring daily routine – 18.7%

Disliking the working hours – 15.3%

Disliking the boss – 14.9%

Having a long commute – 13.6%

Disliking colleagues – 5%

Issues in private life affecting work life – 4.8%
Related stories:
How contingent pay affects employee wellbeing
Unhappy employees: What should you do with them?