Futurologists have predicted some of the most lucrative careers of the future – will HR be on the list?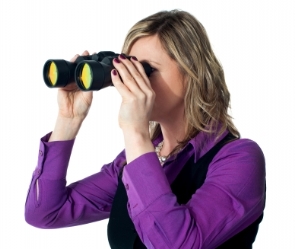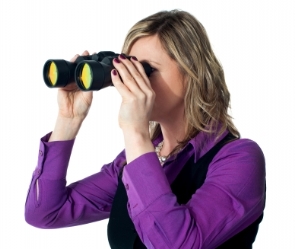 Everyone knows that bankers, lawyers and businessmen are paid well, but analysts are saying that things may not remain this way in the future.
Leading futurologists are predicting that job titles that do not exist now, such as "vertical farmer" or a "body part maker" would be established professions, similar to the way social media consultants have emerged in the last five years.
"All of these (ideas) spring from trends," said James Bellini, a leading futurologist, was quoted as saying in The Telegraph. "Britain's population is ageing, and an older population will need different health care, for example."
Ian Pearson, a futurologist who wrote You Tomorrow, sees job growth in the field of augmented reality, where the real world is overlaid with computer-generated images.
Pearson added that the better technology gets, the more people will have to focus on their "human skills" to survive in the workforce. "As computers get more intelligent, the work that will take over will require human skills like leadership, motivation and compassion," he said.
Even the notion of a job might change in the future, according to Mark Beatson, chief economist at the Chartered Institute of Personnel & Development.
"You'll still see people working for one company their whole life, but others will move around more often," he was quoted as saying. "People will move between assignments and it will be about how these blend together in a sequence of roles."
See page two for the full list of 2030's top jobs.#pb#
Top 10 lucrative careers of the future
• Digital architect Designs a selection of virtual buildings for advertisers and retailers to market their products
• Home carer Helps care for elderly people in their own homes
• Elderly well-being consultant Specialises in holistic and personalised care for the elderly
• Body part maker Creates living body parts for athletes and soldiers
• Nano-medic Creates very small implants for health monitoring and self-medication
• Vertical farmer Farms crops upwards rather than across flat fields to save space
• Waste data handler Disposes of your data waste in a responsible way
• Climate controller Manages and modifies weather patterns
• Avatar manager Designs and manages holograms of virtual people
• Memory augmentation surgeon Helps preserve and improve memory in an ageing population
• Time broker Handles time banked by customers in lieu of money for goods or services
• Personal branding manager Develops and manages your personal brand
• Child designer Designs offspring that fit parental requirements
• Omnipotence delimiter Reins in our belief that anything is possible and we are all-powerful
• Personal medical apothecary Provides a bespoke range alternative therapies.
• Haptic programmer Develops technology around the science of touch, such as gloves that make your hand feel warm, or wrapped in velvet.
Best paid jobs of today
Source: Office for National Statistics (Britain)
| | | |
| --- | --- | --- |
| Job title | Salary | 2011-2012 change |
| 1. Chief executives and senior officials | £120,830 | -3.8% |
| 2 Brokers | £98,924 | -15.2% |
| 3. Marketing and sales director | £82,866 | -3.2% |
| 4. Aircraft pilots and flight engineers | £77,906 | 12% |
| 5. Financial managers and directors | £74,709 | -10.2% |
| 6. Production managers and directors in mining and energy | £72,587 | 27.3% |
| 7. Legal professionals | £70,731 | -0.2% |
| 8. Information technology and telecommunications directors | £70,393 | 6.4% |
| 9. Financial institution managers and directors | £69,890 | 3.3% |
| 10. Functional managers and directors | £69,879 | -5.6% |
Data source: The Telegraph