Emergency call handlers in London launched a complaint after supervisors start following staff to the toilet to ensure they weren't spending more than five minutes away.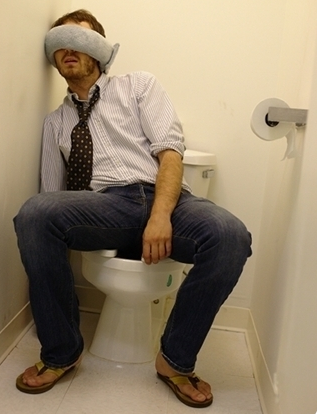 By Chloe Taylor
It has been reported that emergency call handlers at the largest control centre in Great Britain are being followed to the toilet – so that their superiors can ensure they do not spend too much time away from their desks.

Employees handling emergency calls to the Metropolitan Police in London told bosses that they work to a 'five minute' rule, which is enforced by the time they spend on toilet breaks being monitored.

Workers who have been found to be regularly taking longer than the 'allotted time' claimed that their supervisors sometimes follow them to the toilet, where they wait outside and log the time that the employee spent in there.

Employees have complained to the Police Federation, which is representative of the UK's 130,000 officers, as well as the Public and Commercial Services Union (PCS) about the strictly monitored breaks.

The Daily Mail reported that the monitoring is believed to have been enforced after some of the staff took too long on breaks, checking social media sites while there were not at their desks.

"Of course some workers take the Mick and go to the loo for ages and come back with funny stories about what pals are up to on social media," one worker, who remains anonymous, told The Daily Mail. "They are the exception rather than the rule and they are behind this ridiculous monitoring that is going on now."

"There have been some instances when workers have been confronted by supervisors as soon as they open the toilet door," the employee added.

John Tully, the chair of the Met Police Federation, said he was aware that toilet breaks were "an issue" for control room workers.

"I know they are very strict on breaks and have heard about the monitoring of toilet breaks," John Tully, the chair of the Met Police Federation, told Police magazine this week.

He also said that workers are becoming "completely exhausted" and are finding it "extremely difficult" to take holidays.

"Control rooms are an unusual policing environment, as the operating procedures of call centres need to be run in conjunction with emergency response," said a spokeswoman for the Metropolitan Police's remote policing unit.

British government guidelines dictate that workers are entitled to one uninterrupted 20 minute rest break if they work over six hours per day.