The Ontario Divisional Court has upheld the Ontario Human Rights Tribunal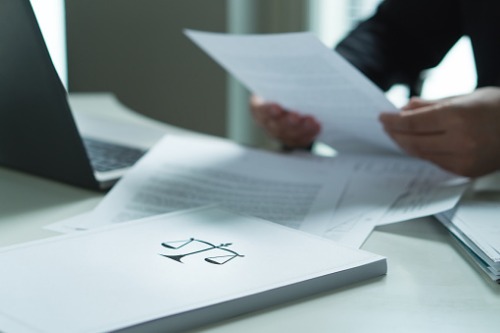 The Ontario Divisional Court has upheld the Ontario Human Rights Tribunal decision of Carter v. Chrysler Canada Inc. which found that an employer was permitted to have preferential treatment for accommodations for work-related injuries as opposed to non-occupational injuries. This is an important decision to keep in mind as employers determine how to meet their duty to accommodate under both the Ontario Human Rights Code ("the Code") and the Workplace Safety and Insurance Act ("the WSIA").
Under the Code all employers are required to accommodate an employee's disability to the point of undue hardship. This obligation extends to both work-related and non-work related injuries. The requirement to accommodate to the point of undue hardship is further established under the WSIA – and the WSIA establishes incentives and penalties that can affect payments into the insurance scheme depending on how long it takes for an appropriate accommodation to be found.
Many employers, including the employer in this decision, have limited amounts of modified or accommodated work. As a result, sometime employees requiring accommodation must wait for appropriate modified work to become available. For employers who do not have a sufficient amount of modified or accommodated work for all employees in need, they must decide how to assign the work that is available.
The Court's decision in this case establishes that employers can prioritize work-related injuries for accommodation over non-work related injuries without offending the Code. Although prioritizing the work-related injuries clearly creates a distinction in treatment between the two classifications of disability, the Court confirmed that this distinction did not meet the test required by the Code for discrimination. Under the Code an employee must experience disadvantage because of the disability for discrimination to be established. In this case it was determined that the disadvantage created was a result of the presence, or lack thereof, of an active WSIB claim to incentivize the employer. An active WSIB claim is not a protected ground and the Court confirmed that it was permissible to prioritize claims based on WSIB initiatives.
This decision may help employers make difficult decisions on how to assign modified work. However, employers should note that even if they are prioritizing WSIB injuries they must continue to seek accommodation for non-occupational injuries. Even in this case where the overall approach was upheld, damages were awarded to the Applicant by the Tribunal for the period of time where the employer stopped looking for accommodated work entirely.
Employers should be diligent in their search for accommodation for employees. The lawyers at CCPartners can assist you in ensuring compliance with your obligations. Click here for a list of lawyers at CCPartners who can help.
Click here to access CCPartners' "Lawyers for Employers" podcasts on important workplace issues and developments in labour and employment law.