A key shareholder is calling on the coffee chain's parent company to add gender diversity to its leadership team.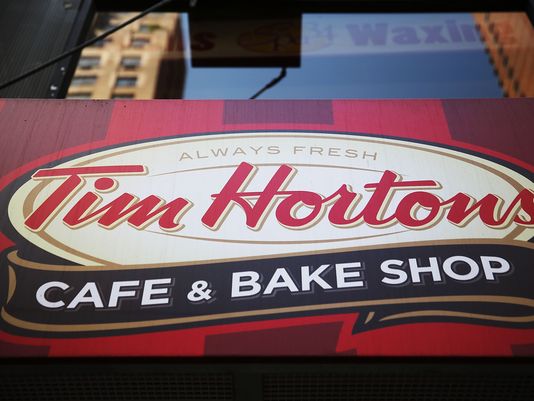 In the same week Ontario announced its ambitious gender diversity target, a key shareholder in Tim Hortons' parent company has spoken up, urging the fast food conglomerate to include more women on its board of directors.
Before merging with Burger King to form Restaurants Brands International in 2014, the coffee chain had three women on its 12-person board but now, RBI has an all-male leadership suite.
"Given the current investment and corporate governance climate in Canada, we believe RBI's all-male board is a step backwards for diversity at the company," said Fred Pinto, CEO of OceanRock Investments.
The Vancouver-based financial service plans to present a shareholder proposal at RBI's annual meeting later today, asking the company to adopt a written board diversity policy and report on plans to boost gender diversity on the board and in senior management.
"If Restaurant Brands International is going to change this picture, it needs both a policy and a plan," said Pinto. "As long-term shareholders, we believe that RBI will benefit from expanding its recruitment pool and promoting a more diverse board," he added.
Currently, RBI has two women in senior management — chief accounting officer Jacqueline Friesner and general counsel Jill Granat.
More like this:
Ontario sets gender diversity targets
Union appeal prompts security improvements
60K fine for Wal-Mart's safety failure