New studies suggest most Canadians are adjusting well in a work-from-home setting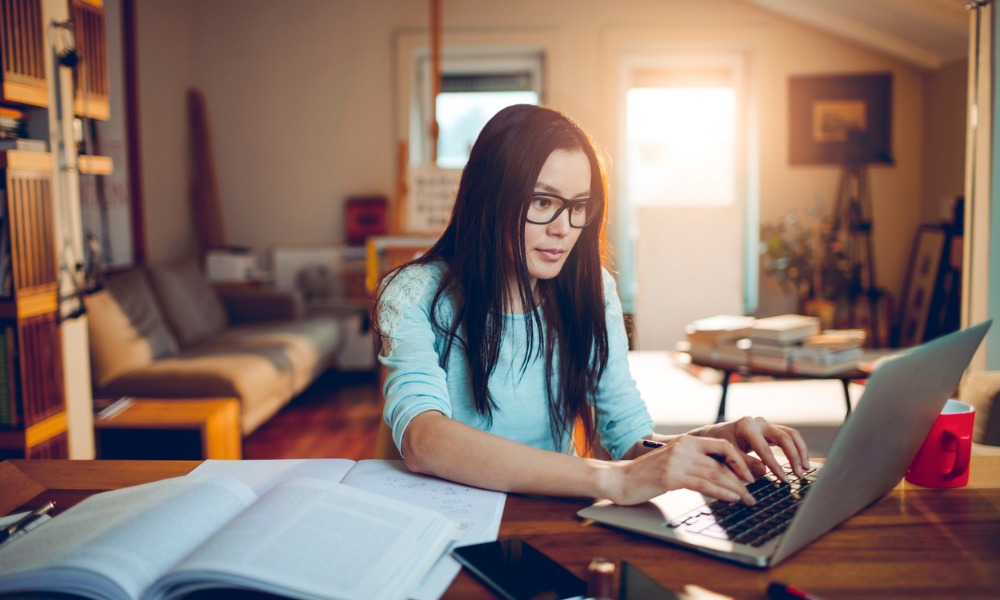 There are two types of remote workers: those who work from home occasionally, and those who do so permanently 100% of the time.
Weighing the two against each other is like "comparing light exercise to marathon training," says Stanford professor Nicholas Bloom, whose work examines the economics of working from home.
Many of his avid followers expected Bloom to laud the sudden and massive shift to telecommuting as a milestone, especially at a time when all other aspects of social and professional life seem to have been crippled by the COVID-19 pandemic.
But the professor, in a recent interview, candidly said: "Working from home with your children is a productivity disaster."
For workers who are new to telecommuting and are juggling family care duties at the same time, the transition from a traditional to a home office can be daunting. "We are home working alongside our kids, in unsuitable spaces, with no choice and no in-office days," Bloom told Stanford News.
Up north in Canada, remote working trends are painting a different picture. There appears to be very little difference between the stress levels of Canadian employees who had been working from home even before the pandemic and those who were new to the game.
An estimated 4.7 million Canadians who didn't normally telecommute for work found themselves thrust into this 'new normal' on the week of 22 March, according to figures from Statistics Canada.
Of this number, 40% are living with a child under 18 and are likely confronting the unique challenges of working in a "house full of distractions."
READ MORE: COVID -19: Canadian productivity booms despite social distancing
Why remote workers in Canada are thriving
But despite the nuances of balancing work and personal life, remote-work neophytes are just as likely to maintain 'good,' 'very good' and 'excellent' mental health as their colleagues who had been telecommuting in the past. Family-related stress levels are also similar across the board, the Stat Can survey found.
The results suggest a high success rate among Canadians when it comes to transitioning to remote work – and other studies support this. The productivity level of remote workers in Canada, for instance, remains exceptionally high despite efforts to maintain social distance between teams.
Meanwhile, a recent survey from staffing firm Robert Half found that 66% of Canadian employees who shifted to remote work in the past few weeks were likely to report satisfaction over the way their employers and line managers have been supporting them throughout the COVID-19 crisis.
"Successful remote work is based on three core principles," writes leadership coach Sean Graber in the Harvard Business Review. "Communication, coordination and culture."
When companies fail, he says, it's often because they "focus too much on technology and not enough on process."
"This is akin to trying to fix a sports team's performance by buying better equipment. These adjustments alone might result in minor improvements, but real change requires a return to fundamentals."