With the rise in devices like smart watches and fitness trackers, how can HR bring these into the business without becoming Big Brother?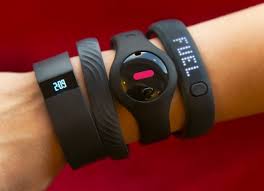 Used properly, wearable technology – devices such as smart watches and fitness trackers – can be a fantastic HR tool.
According to Meghan Biro, founder and CEO of TalentCulture Consulting Group, in an article for
Entrepreneur
, this portable tech can be used for three main purposes within the workplace.
1) Boosting staff wellness
"Studies show that healthy employees cost less," Biro said. "They have lower healthcare costs, fewer lost work days and they're more likely to stick around if their employer has an excellent wellness program."
With 13 million wearable devices projected to be used in corporate wellness plans over the next five years in the US alone, this new tech is set to become a big part of employee health programs in the future.
That isn't to say that HR cannot use this technology now though with an estimated 44% of US workers already wearing them, Biro said.
However, health isn't the only thing that wearables can be used for with the HR departments of many companies finding other benefits from this tech.
2) Improving workplace safety
The use of wearable technology can keep employees safe in dangerous work environments, Biro said.
"For example, truck drivers can wear a "Smart Cap" – literally a hat with sensors in it – that helps keep tabs on their levels of alertness, reducing the risk of accidents due to fatigue or falling asleep behind the wheel."
3) Developing operational efficiency
Wearable tech can also be used to heighten workplace efficiency, Biro said. One example is
Amazon
where employees gain some eyes in the sky through these devices.
"Once outfitted with GPS tags and handheld scanners, warehouse 'pickers' find the most efficient paths to take, when gathering order items, reducing time spent traveling up and down aisles."
Avoiding Big Brother
For HR, bringing in wearable technology can be tricky especially since some employees may find it creepy, Biro said.
"It's one thing to know how many stairs you climb in a day, but another to know your boss can monitor your heart rate, water intake, or activity levels on a sick day."
To tackle this perception, HR should make wearable tech optional and not mandatory. Transparency about how the data is used will also put employees at ease, she added.
HR should also strike a balance about how far they go when using this wearable tech, Biro said.
"Use it at a granular level, like employee discipline and you risk building mistrust and resentment; anonymise it too much and you could lose a lot of the data's value."
More like this:
Facebook denies "devastating sexism"
The number one reason employees move on
$50K fine for OHSA failure