Company also introduces six-month sabbatical for employees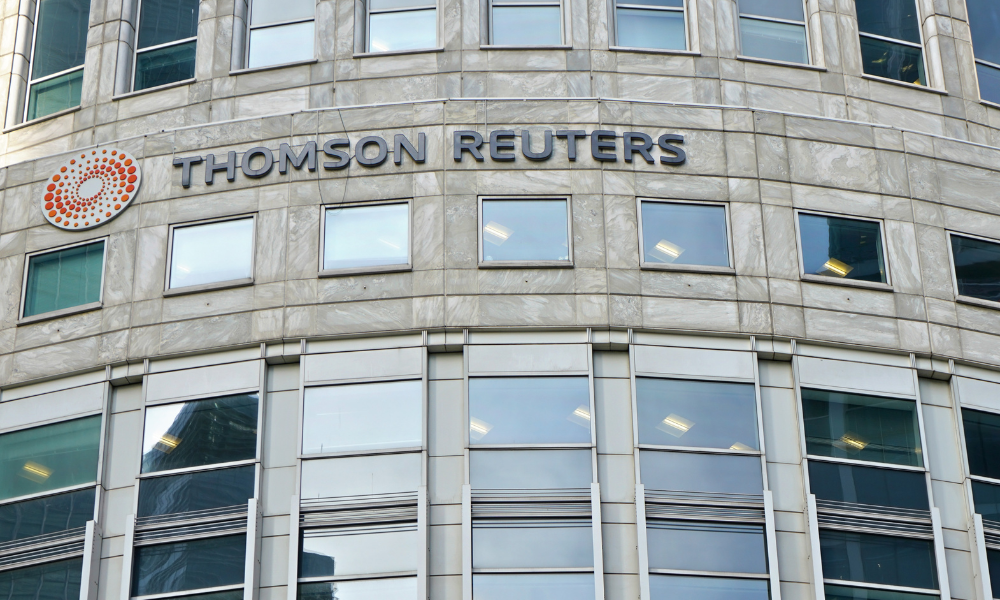 Thomson Reuters is expanding the flexibility aspect of employment with its new offerings.
Employees of the Toronto-based multinational conglomerate will soon be able to travel outside of their place of employment for an extended period of time, and even take a six-month long vacation.
"Stepping back and thinking about this Great Reflection period, there is no one lever to pull to help employees thrive both personally and professionally," says Mary Alice Vuicic, chief people officer, Thomson Reuters. "Employees know this and are looking beyond compensation to seek employers providing flexibility, prioritizing wellbeing and mental health, delivering growth and development opportunities, embracing diversity and inclusion, and creating an opportunity to work towards a higher purpose.
Nearly six in 10 (56 per cent) of job seekers are looking for flexibility around their work location, according to a previous report from Express Employment Professionals.
New offerings
Starting July 1, Thomson Reuters workers will be allowed to work up to four weeks of their eight-week annual allowance outside of their country of employment.
This expands the company's Flex My Way offering. Offered in February, the policy allowed workers to travel anywhere within their country of employment.
Also, Thomson Reuters is opening a new sabbatical program later this year. Starting Sept. 15, employees can take up to six months of unpaid leave every five years.
The extended leave offer is available to those with at least three years of service at the company.
Thomson Reuters previously started offering caregiver paid time off, enhanced bereavement benefits and a global mental health paid holiday.
"As we emerge from the pandemic and establish new norms for hybrid working, we are committed to strengthening our leadership position in flexibility and wellbeing," says Vuicic. "In fact, they are foundational building blocks to supporting our employees and attracting talent".
'Impressive' news
Numerous stakeholders welcomed the new benefits.
"This is impressive and very forward thinking," says Jason Quinn, automotive category market captain at iHeartMedia, via LinkedIn. "Proper work-life balance is essential for any team members['] growth and successes, and the team as a whole is stronger as a result!"
Offering the new benefits is a "remarkable, personnel centered initiative," says Justice Tsenuokpor, financial analyst at the City of Toledo government in Ohio, USA., in the same thread.
"As an ex-[Thomson Reuters employee], it's great to see the company focusing on work-life balance, mental health and psychological safety," says Miguel Luis González, engineering team lead at Utility Warehouse in the U.K., in the same thread. "Well done!
Thomson Reuters' new offerings come as other employers – like RBC, Amazon and Meta – are calling for employers to report to the office more often.