It looks like a normal reprimand for tardiness, until you realize it's not from the boss...it's to her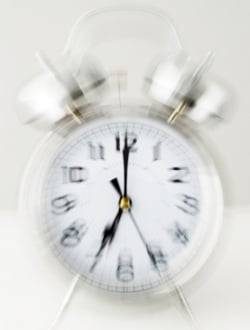 A gas station assistant was left so infuriated by his boss' no show, he closed up shop leaving a note in the front glass doors accusing her of "negligence" and calling on her to "learn to be on time".
Joe Blumm penned the disgruntled note after working his full shift only to find that his manager had failed to turn up for the next shift. After waiting an hour with no word he posted the note in one of the store's windows, locked the door and went home.
A customer took a picture of the note and posted it to Reddit and it has since gone viral.
"Hey boss," the note reads. "Learn to be on time or at least communicate when you are going to be late. +1hr with no phone call is unacceptable. As you can see, the doors are locked. I went home. Fire me if you must, but realize I walked due to YOUR negligence."
Despite being sacked the next day by the regional manager Blumm doesn't regret his decision, telling local media he was fed up because his boss had been late for work at least three times before.
"I had enough of that unprofessional atmosphere, having to deal with that tardiness and have it come down on me," he told
FOX 17
.
Local reports say the boss had slept in.
Fortunately for Blumm another local petrol station owner, Joe Niewiek, heard of his plight and has offered him a job.
According to
MLive,
Niewiek said he values punctuality and was impressed that Blumm waited around an hour after his shift.