It's a growing trend among firms in urban areas which attract younger workers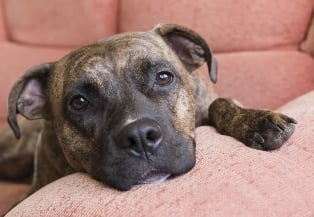 Adding to the long list of perks companies may give their employees are so-called "pawternity" benefits - paid time off for new pet owners.
The Washington Post reported that amid the tight labor market and strong demand for good employees, some companies are offering such leaves to allow employees to spend some time with their new pets.
Citing the Kennel Club, Gene Marks said it takes 16 weeks to ensure a puppy's acclimation and socialization.
"Happy pet owners make happy – and more productive – employees, right?" Marks said.
The report quotes the head of talent acquisition at a data services firm, who told the Wall Street Journal: "We offer maternity and paternity leave, and a pet is another member of the family."
"We don't discriminate just because they aren't human."
Other pet-related benefits include pet insurance, time off for veterinary appointments, pet adoption consulting and pet bereavement leave.
"We look at it just as if you had a sick kid," a business owner told the Journal.
Some firms offer up to a week of paid time off for new pet owners.
Firms offering these perks are mostly in urban areas that attract a younger workforce.
Related stories:
The pros and cons of office pets
Pets at work: Good for business or just barking mad?