One global engagement expert says there are far more effective ways to reward workers.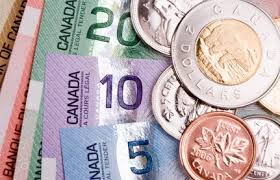 If you ask an employee how they'd prefer to be rewarded, chances are they'll ask for money – but that doesn't mean you should listen, says one global engagement expert.
"When you ask people if they want cash or something else, they will frequently say; 'Just give me the money,' because money can buy anything," says Rodd Wagner, vice president of employee engagement strategy at
BI Worldwide
.
"But when you actually go back at what kinds of incentives that had the greatest effective as far as someone remembered it, they appreciated it, it resonated, and it had a positive effect on the impression they had of the company, many times it's some kind of a non-cash item," he revealed.
Wagner – who also wrote the New York Times best seller Widgets – says cash rewards often go wasted because employees use them for everyday necessities rather than actual rewards.
"If you give someone money then they feel an obligation to spend it on the things that they are supposed to spend it on – it might be the mortgage, the heating bill, their kids' hockey fees – because if you have money you're supposed to spend it responsibility," he told HRM.
"But a non-cash incentive allows the employee to treat themselves to something as an added bonus," he continued. "The most powerful thing that you can do for someone is to provide an opportunity for a non cash incentive – some kind of a luxury that's meaningful to them, personally, that they will remember long after."
The Minneapolis-based engagement expert says he has felt the benefits of non-cash incentives first hand.
"I used our system here at BI Worldwide a little while ago and cashed in some points that I'd accumulated over time to buy myself a really nice camera that I'm sharing with my 16 year old son," he told HRM.
"That's something I got as a reward for hard work at my organization and if I had the cash equivalent of that, it would have been long gone and I wouldn't have remembered what it was spent on but that camera is something that he and I are using back and forth taking cool pictures that we'll keep forever," continued Wagner.
"That kind of a luxury or a non cash item can stand out in the memory of an employee much longer and can be appreciated at a whole different level," he added.
Aside from the benefits of being longer-lasting and more personal, Wagner says employees are far more likely to talk about their reward if it's not directly financial.
"You can talk about it in a way you can't with a cash bonus," he said. "People say that the last taboo is money – nobody wants to talk about how much they make or how much they have in their wallet.
"If you say; 'I got $500 from my company,' people think it's gauche but it's much easier to say; 'I worked really hard and my boss gave me some points and I cashed them in to get this camera.'"
For all the latest HR news and info straight to your inbox, subscribe
here
.
More like this:
Canada Post threatened by class action lawsuit
Why bite-sized learning may be more appetizing
From leadership development to business agility