The program director of a leading disability organization offers her expert advice on using the right terminology and what to avoid.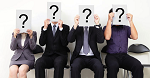 Regardless of how well-meaning an HR professional might be, it's still easy to slip-up and use an outdated expression that could cause offense – so how can you be sure that you're choosing the right terminology when talking about disability?
Shelley Hourston is a program director with Disability Alliance BC – she says it can help to remember the general principle of "people first."
"We are all 'people first' with myriad characteristics," Hourston explains. "A disability or chronic health condition is simply one characteristic."
Examples of 'people first' language include:
'A person with epilepsy" rather than 'an epileptic'
'John has a mental health disability' rather than 'John is psychotic'
Hourston also offered a list of key phrases and words which would very likely be deemed offensive, as well as some alternatives HR professionals could adopt.
Mentally retarded – use: developmental disability or intellectual disability
Cripple, deformed, birth defect – use: person with a disability
Confined to a wheelchair – use: a wheelchair user
Suffers from, afflicted or stricken with X – use: person living with X
Victim of X – use: a person living with X
Invalid – use: a person with a disability
Hourston also acknowledged that many of the terms now deemed offensive were once acceptable so the shifting goal posts can make it difficult for HR to use the right terminology every time – but she did offer her advice on conquering this.
"There are two things that will help when encountering a disability or chronic health condition and you have no idea what language to use," she said.
Sincerely respect and empathize with the person you are talking with
Ask them how they describe their disability/health condition – which terms do they prefer and is it okay for you to use those term as well?
"People living with disabilities know they have disabilities and appreciate being asked respectfully which labels and terminology is appropriate when interacting with them," advised Hourston.
Taking the initiative and researching terminology can also be a useful tool for employers.
"Check with disability-specific organizations – by reviewing their websites or calling – in your province or territory to see the terminology used for various disabilities or chronic illnesses," she suggests.
"It's also important to understand that many disabilities are invisible," adds Hourston. "Employees or applicants may live with an invisible disability – like chronic pain, brain injury, mental illness or many others – and choose not to disclose it."
According to Hourston, guides and glossaries are widely available online but some may be outdated or include errors so HR professionals should ensure they are recent and published by organizations in their geographic area.
"A simpler way is to subscribe to a cross-disability (multi-disability-focused) publication which ensures that readers are aware of current issues and terminology," advises Hourston.
More like this:
HR employees arrested in $2.1M fraud case
Is there any point throwing a Christmas party?
How will the Liberal government affect HR?