Some of the most innovative companies in the world ensure that innovation is a key part of their workplace cultures, too.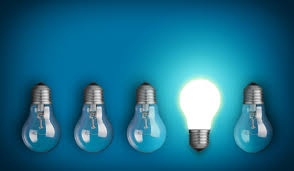 Innovation is one of the keys to business success especially in a world increasingly reliant on new technology. The companies that are innovative from an external viewpoint often cultivate highly innovative cultures within their workplaces, too.
A report by fastcompany.com identifies some key components of those innovative workplaces by looking behind the scenes at Virgin Atlantic airline, Facebook and design firm IDEO.
The first building block to a creative and innovative workplace is hiring people who will help define the brand. That is not to say people who will join and be indoctrinated with the company ethos but those who already have qualities that reflect the brand values.
Interestingly we know the advice of relationship experts that "you can't change someone" but in the workplace often that is exactly what we try to do. While the kind of companies the article references may have candidates lined up at their door and our businesses may have a smaller pool of talent to choose from, it is still better to hire someone who already fits the company ethos rather than facing the bumpy ride of trying to change them.
As part of these companies' cultures of embracing individuality they also say that once you have those employees you should trust them to do what they do best; clearly this is easier to do if you are sure you have the right people in the first place. Virgin goes so far as to tell new employees "this is your company now."
Creating unusual workspaces is another principle that all three companies share with a move away from traditional corporate environments; Facebook even has an artist-in-residency program to encourage new ways of thinking.
Shared experiences also rank highly with the firms. Whether that is the collaborative process which permeates daily work or special activities in the workplace or outside of the working environment.
While the level of innovation and 'being different' that you can bring to a company's culture will depend on many factors including the willingness of the management and employees to embrace new ideas, there is always some innovative ideas that can be introduced to boost productivity and loyalty.