A leading professional mediator explains how companies can resolve problems without considerable cost.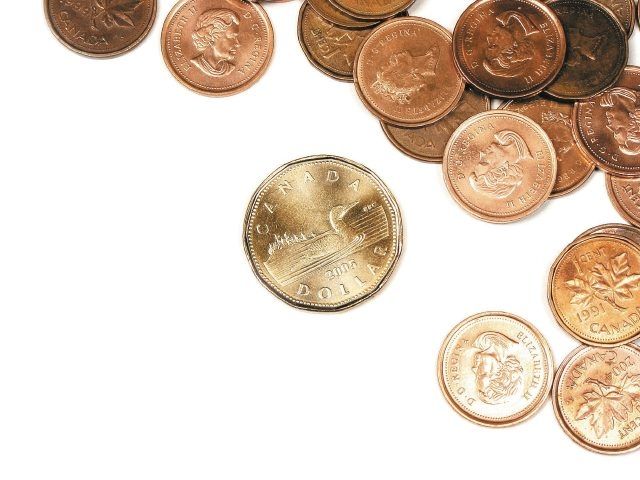 By the time HR managers get wind of disputes in the workplace, conflict has usually escalated to the point of no return. Direct supervisors who deal with employee behavior may have more or less confidence in intervening, but conflict festers and expands so that small disagreements become major disputes quickly. As a result, costs can escalate—and the costs of conflict are difficult to calculate. Resolving conflicts can be done in cost-effective ways with some planning. However, before beginning any planning, it is always a good idea to check with your company's legal advisors to ensure compliance with the most recent legislation in both policy and procedures.
Stepwise Strategies for Dispute Resolution
Unionized workplaces have stepwise progressive strategies that start with the employee filing a grievance. But what about non-unionized workplaces? What timely and cost-effective steps can HR managers put in place to help deal with conflicts at work? Most companies' HR policies address what is and what is not allowed, but more attention needs to be focused on the procedures for resolving disputes to ensure employees know what will happen and how they are protected. A stepwise process for dispute resolution can be a helpful strategy to achieve the following goals:
Intervene at the earliest possible time.
Identify the source of a conflict and all the possible solutions before making a decision.
Deal with the issue in a manner that will stand the test of time so you don't have to deal with it again.
Demonstrate mutual respect for all employees.
Get back to work quickly.
Think of these steps as the steps of a staircase:
Step One: Early Intervention at the Ground Level
Every supervisor and every worker should be empowered and trained to identify when they or others are involved in a dispute, and then be prepared to stop and examine what is happening. Early assessment is needed to determine if there is an opportunity for dialogue and resolution. Simple disputes happen on the job every day and do not require formality, but they do require some basic problem-solving skills at the lowest levels of the organisation. The assumption here is that ignoring a problem that arises will not help the situation nor make it go away; immediate and calm discussion can clear the air. Small disputes are mostly misunderstandings, misinterpretations, and incorrect assumptions. More information at the early stage can frequently end a dispute. This step only requires some basic training for all. Early intervention is the least costly and fastest way to help reduce conflict impacting the workplace.
Step Two: Informal Complaint and Negotiation
If everyday dialogue does not solve the problem, an informal negotiation should take place where those in the dispute take the time to discuss the concern in private. This allows for tempers to calm so the people involved can look at the issue more objectively. Those involved in the negotiation work together and ask the following questions: What do we know? How do we feel about it? What would it mean if we tried it a certain way? What do we need to do to get this resolved? Sharing all the information is often what is needed to clear up misunderstandings. Then, a good and long-lasting decision can be made and agreed to by all. This process may take a bit more time, but an agreed-upon decision will save time and money down the road.
Step Three: Informal Mediation
At this stage, the parties agree they can't find a solution and someone comes in to meditate. A well-trained HR person is often best suited for this role, or an outside organisational mediator can help. The idea is to use the resources of a third party to come to an agreement that will work for both sides. In some cases, the company policy dictates what needs to happen, so the informal mediation is intended to find a way to implement a solution that will allow both parties to walk away knowing the issue is resolved so they can get back to work. This process adds more cost.
Step Four: Formal Complaint and Mediation
At this stage, the complaint is registered and documented with HR and that instigates a procedure to investigate the complaint and determine an appropriate resolution. Here is where additional costs may begin to play a role, if there is the need for an external investigator and/or mediator. Formal complaints can be lodged at any time, and depending on the situation and the workplace, may not be needed to resolve an issue. Once a formal complaint is filed and investigated, it is still up to the employer to determine what is needed to ensure a positive work environment, which may include a formal mediation, an authority making a decision, further training, repositioning, revisions to jobs, and even termination. Frequently, when formal complaints are made, investigators may find there is not enough information to determine if one person is responsible for the conflict. But there is still a lot HR can do to help resolve the issue, like using mediation to help people get back to work.
While each company may have its own approach to conflict resolution, a stepwise plan could prepare HR managers to manage conflict sooner and therefore reduce the potential impact on the company's bottom line.
Dr. Barbara Benoliel
is the academic program coordinator in Walden University's
Barbara Solomon School of Social Work and Human Services
. Her research interests include human and social services, criminal justice, and health services. Based in Toronto, Dr. Benoliel is also a professional mediator and president of the company Preferred Solutions Conflict Resolution, where she specializes in conflict management systems and alternative dispute resolution in organisations. Her current research and practice focuses on the many applications of restorative justice processes in the resolution of disputes.