Do any of these red flags feel familiar?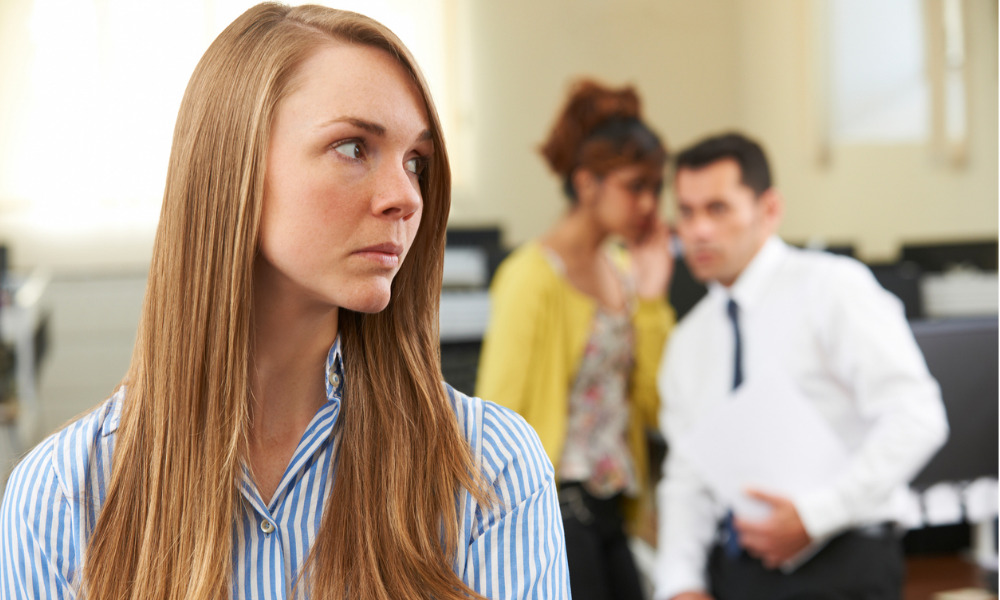 Workplace bullying is not a new concept but thanks to remote work, experts have warned it's only going to become more prevalent. Research by the University of South Australia found two-thirds of Australians experience bullying and it's costing Australian organisations up to an estimated $36 billion per year.
Just last week, former Australia Post CEO Christine Holgate accused Prime Minister Scott Morrison of the "worst case of bullying she'd ever witnessed" over his handling of the Cartier watch scandal last year which cost Holgate her job.
Speaking to HRD, workplace conflict resolution expert Saranne Segal said bullying should be high on the risk radar for Australia's HR leaders. Now, with the ability to hide behind a screen and exclude colleagues from group chats, bullying may present itself in a more subtle manner among remote workers – but it's no less damaging.
Identifying some of the key traits to look out for, Segal urged HR leaders to be on the lookout for covert signs of bullying.
Read more: Bullying executives could now face jail time
"There will always be those obvious bullies who shout or swear at staff, humiliate or belittle them either in private or in front of others, or who use terror tactics. There can be no mistaking their conduct for anything other than bullying," she said.
"However, it is not always easy to put your finger on why an employee feels stressed or upset day after day when coming home from work. Often, employees will question whether they are too sensitive about certain things their manager or colleagues are doing or saying to them."
5 covert signs of a workplace bully
Subjecting the employee to excessive supervision and monitoring everything they do (especially in times of remote working)
Being unduly critical about minor things, this can include eye-rolling and making sarcastic comments every time the employee comments or speaks up at team meetings
Freezing the employee out, ignoring or excluding them, whether from team meetings, certain emails, or Friday work lunches
Never listening to their opinion or often cutting them off mid-conversation
Setting impossible targets and objectives or changing their targets without first making them aware
If employees bring these issues to HR, it's imperative to listen. A reporting system only works if employees trust the mechanism and know they're complaint – however big or small – will be treated seriously.
Read more: Buckingham Palace's HR team to probe bullying claims against Meghan Markle
Segal said employees are now feeling more empowered to report cases of bullying and harassment, in part due to the recent campaign calling for the government to stamp out bad behaviour.
"With employees recognising the signs of bullying behaviour and no longer tolerating it and organisations working together with employees to stamp out inappropriate behaviour by implementing a systematic, impartial approach, we are finally moving in the right direction," she said.
"It is going to take a healthy dose of courage from both sides – it is not easy for the employee to lodge the complaint, nor is it easy for the organisation to investigate its most senior or valuable employee – but by the organisation remaining immobile, will be far more damaging to its reputation and productivity in the long run."