Investment, leverage and maintenance – how you can achieve and maintain a positive company culture.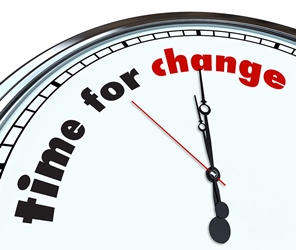 Yesterday HRM looking at steps to improving workplace culture from analyzing and understanding the problem areas, to developing a set of company values to align with your goals and your employee's objectives. Once you know what you want to achieve, how do you go about changing people's behaviour and perception?

Invest
"Most leaders see influence as a matter of motivation," researcher and author David Maxfield said. "Influencers invest more in building ability than simply motivating the masses."
Competent and confident staff are more engaged and productive. Investing varies depending on the needs of your companies. It could be team-building activities, a reward and recognition program, or upgrading equipment.
Focused change
Use tools, technology, information and surroundings to make people conscious of the need to change and enabled to make better choices. Use the information you got from step two to implement change where needed, but not change for the sake of it. Make sure you communicate at every stage because even if the changes benefit them, employees will begrudge adapting if they don't understand the reasons.
Leverage
Research has found that if people believe bad behaviour is normal they're likely to follow suit. Make it normal to do well and be engaged. By leveraging your most enthusiastic employees you can use peer pressure to improve behaviour across the board.
Involve
"Nothing is more frustrating for a disconnected employee than to watch the same group of managers meet and make decisions," Jostle author Kelly Batke said.
She also emphasized the importance of praise. If you consistently criticize but rarely paise, it's not surprising that some employees feel unappreciated and unwanted.
Maintain
So you've made the changes, leveraged the right people, recognized and involved the disengaged – now you just have to maintain that good trend. That means continuing with best practices, adopting the right onboarding processes and ensuring you continue to keep up with your organizational needs as they change.
What positive changes have you been able to make in company culture and how did you achieve it?