Almost a quarter of Canadians watch the superbowl, and many will have picked a side to support. Should you have game day policies in place to avoid an embarrassing situation like this?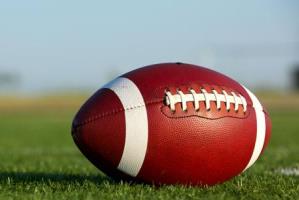 It's fair to say that many workplaces will relax their dress code this weekend – if they haven't already – to allow staff to show their support for their favourite Super Bowl contender. And in the states of Washington and Colorado, there's a real risk that contentions will elevate as the end of the week approaches.
In Tacoma, Washington, 17-year-old Nathaniel Wentz was sent home after signing into work in a Denver Broncos jersey last weekend. While the employer, Odyssey 1, admitted staff are allowed to don football jerseys, the policy is limited to the Seattle Seahawks "to prevent any possible conflicts".
After he went home, Wentz called to speak to the owner, but after his call was not returned, he did not return to work and was fired on the spot.
While the game may not mean quite as much in Canada, it's still widely watched, with 21% of Canadians "closely following" the NFL, according to a National Post survey. More than 7 million Canadians tuned in last year.
It's a timely reminder to ensure workplace communication is optimal in coming days – especially for workplaces that operate over the weekend. Perhaps just as important is emphasizing workplace policies on Monday, given that a Glassdoor survey seems to indicate that productivity may be lower, and a few staff may conveniently come down with the flu.
20% of employees say that employee morale is improved the day after the Super Bowl.
22% of employees notice, however, that it is also generally a less productive day than usual.
9% of employees plan to take the Monday after the Bowl as a vacation day.
3% of employees admit that they plan to call in sick the day after the Super Bowl.