Have we gone too far with robotics?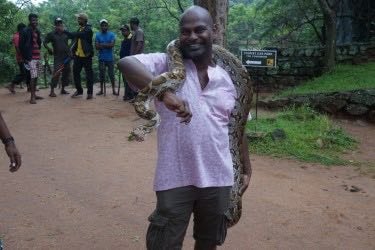 Technology was created to help facilitate human existence – to free ourselves of mundane tasks and enhance the abilities of the workforce.
But in amongst all this emerging digitalization, have we allowed ourselves to become idle? What are the dangers of letting technology completely take the wheel?
"What I find is that, in the last decade, we humans have become lazy in a sense that we're relying on technology to be our backing, because we've recognize that technology is a tool to help us build our successes," explained Chandran Fernando, MD of Matrix360 (pictured).
"That's where we need to realize that, at the end of the day, technology is not at the centre of the universe – people are. We have to realize that technology is another tool that could help build proper systems, if we actually realize the power of technology."
Chandran explained how we're currently at a crossroads, whereby organizations are simply throwing technology at a problem and hoping it goes away. Which benefits no one.
"I think we're in the cusp of mass confusion and curiosity trying to figure out what to do with this new tech," continued Fernando. "We have new AI systems coming into HR, which are affecting the processing side of the people function.
"I really believe that AI will be used as a tool to help remove barriers for people dynamics, allowing us to recognize and eradicate bias in our own recruitment processes."
But even Fernando admits there's one piece of technology he cannot do without.
"I would say that the basic the concept of smartphones empowers us," he told us. "I don't think I can do without them because I've essentially become dependent on them. I could go up to the north of Canada and I still work, I could go to Nova Scotia and still be contact with the office.
"The great thing is that it's a tool to connect people but it's not a connector. When you look at things such as LinkedIn, even though people are commenting on each other's post, they're not really understanding each other. That's the element of the human connection we need. That's what we need to realize that business is all about; relationships."
Speaking of tech, make sure you book your ticket to our upcoming HR Tech Summit next week. See more here.