A major social media platform has been criticized for the disrespectful way one employee learned of his job-loss.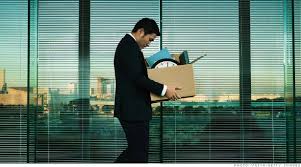 Earlier this week, Twitter CEO Jack Dorsey announced plans to lay off eight per cent of his workforce – or 336 employees – but the social-media kingpin insisted it would be done "with the utmost respect for each and every person."

Software engineer Bart Teeuwisse disagrees – he woke up the same morning Dorsey made the announcement, checked his phone and learned that he'd been laid off via an iOS notification.

Ironically, the former employee took to Twitter to share his experience:

I've been impacted by $TWTR's layoffs. This is how I found out this morning. pic.twitter.com/MbjFwYLcU2

— Bart Teeuwisse (@bartt) October 13, 2015
Doing it right
Sometimes, mass lay-offs are inevitable and while there's no easy way to tell an employee that they're facing redundancies, there are some things that can soften the blow – or at least show a little respect.
Employees' personal needs should always be a top priority – not only because of ethics, but because of maintaining your company's reputation, says kglobal partner Gene Grabowski.
"The first rule of conducting a layoff properly is to be honest and transparent," he told HRM. "Try to keep advanced news of the layoff non-existent, but if you fail at that and you're conducted by employees or the media, be honest and say something like 'all options for managing the company's current situation are on the table, just as they always are'."
Grabowski said that this approach should continue until the official announcement is made to staff, at which point the organization shouldn't try to shift any blame.
He explained that while it may be tempting to place the blame elsewhere, accountability will secure the highest possible trust and loyalty with employees and existing stakeholders.
"Don't sugar-coat or obfuscate anything," Grabrowski added.
More like this:
National law firm hires first diversity director
Does on wrong move warrant dismissal?
HRM exclusive: Widgets author tells all