Staff and management often clash over dress codes, but how do you manage someone's skin?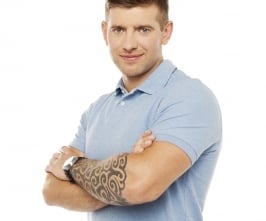 Ottawa Hospital made headlines a year ago when it changed their dress code to require all "large" tattoos to be covered – even for staff who don't work with patients. In the same year Ottawa police successfully fought similar changes to their uniform code.

A recent survey showed more than a third of employers thought tattoos would "affect their hiring decisions," but for 20 per cent of Canadians a tattoo is part of their skin – and that number will grow as surveys show almost a third of those aged 18 to 29 have tattoos. So is it still acceptable to tell staff to cover them up?

In general, the Human Rights Commission has found dress codes and appearance standards are at the discretion of the employer.

"In the case of tattoos and most body piercing, the employer has the right to ask that they be covered and has the right to exercise the rule of discipline when employees do not comply."

The exception is if it infringes on protected rights, such as a religious belief requiring a tattoo or piercing.