Grocery chain warns raising the wage to $15 an hour will hurt the entire industry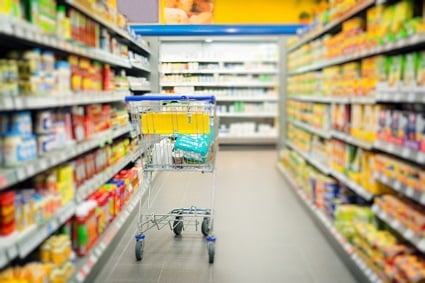 A second Canadian supermarket chain has expressed its fears over Ontario's plans to raise the minimum wage to $15 an hour.
Metro says the wage increase will "put significant pressure on our industry in 2018". The minimum wage is set to rise from $11.40 an hour currently to $14 an hour in January 2018, and $15 an hour in January 2019.
"We will strive to mitigate this impact in order to continue on our growth path," Metro's president and CEO Eric R. La Flèche said, in the company's quarterly financial statement, released on Tuesday.
The company estimates the wage rise will cost it $45 to $50 million on an annualized basis in 2018, and says it's "currently analyzing measures to be implemented to mitigate this impact".
Last month, the country's largest supermarket and pharmacy operator, Loblaw Companies, shared its concerns about the hit to its bottom line from planned minimum wage increases in both Ontario and Alberta, where the wage will rise to $15 an hour next year.
Loblaw, owner of Loblaws and No Frills supermarkets and Shoppers Drug Mart, estimated it would face added labour costs of $190 million in 2018.
"We are flagging a significant set of financial headwinds and the organization is mobilizing all of its resources to see whether or not it can close that gap. At this point, we don't know the answer,'' the company's chair and CEO Galen G. Weston said during a conference call with analysts.
Want the latest HR news direct to your inbox?
Sign up for HRD Canada's daily newsletter
.
Related stories:
185,000 jobs 'at risk' from minimum wage hike
Minimum wage hike will see jobs, hours cut