Nearly half a million jobs will be created in the next five years but five industries in particular should expect major growth.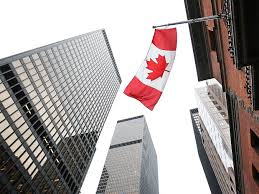 Canada's job market is looking rosy and experts predict we'll add nearly half a million jobs in the next five years but it seems five industries in particular have exceptional growth to look forward to.
The average increase expected is three percent but some sectors are projected to increase by four times that amount – here are the predictions for the top five performers:
Community care facilities for the elderly
Increase of 13 per cent
101,348 jobs in 2015 to 114,839 jobs in 2020
Home health care services
Increase of 12 per cent
61,909 jobs in 2015 to 69,114 jobs in 2020
Child day-care services
Increase of 11 per cent
121,727 jobs in 2015 to 135,140 jobs in 2020
Computer systems design and related services
Increase of 11 per cent
183,660 jobs in 2015 to 203,210 jobs in 2020
Oil and gas extraction
Increase of ten per cent
66,423 jobs in 2015 to 73,002 jobs in 2020
"The Canadian job market weathered the global economic downturn virtually unscathed," says Mark Bania, managing director of CareerBuilder Canada, the company behind the recent figures.
More like this:
Last-minute push to unionize for WestJet employees
How to safely dismiss a senior exec
Why lenient employee dress-codes make perfect business sense