The major financial organization claims it's making it easier for employers to assess the overall risk to their workplace.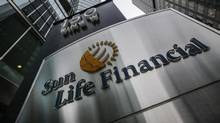 As employers across Canada continue to invest significant resources into ensuring the mental wellness of their workforce, one benefits provider has claimed its latest tool could offer "eye-opening" information to HR professionals.
According to
Sun Life
, its recently-launched Mental Health Risk Assessment and Consulting Services can give employers an "immediate snapshot" of how their organization is faring in relation to the 13 psychological risk factors outlined in the National Standard.
"For employers who have not concentrated on mental health in the workplace before, this can be very new and eye opening information for them," says Dr. Marie-Hélène Pelletier, assistant VP, workplace mental health, group benefits, Sun Life Financial Canada,
"Employers who have focused on mental health before tend to have an overall idea of the results," she admits. "However, what is new for them is the clarity the assessment provides on strengths, areas of opportunity and most of all, the consulting support Sun Life provides that helps build a strategy in a realistic way."
While an estimated 86 per cent of Canadians believe their employers are responsible for supporting employees' psychological health, a huge 57 per cent of workplaces have no mental health strategy.
"Employees value employers who care about their well-being in a number of ways, including mental wellness," Pelletier told HRM.
"Employees who perceive their employers to be unconcerned about their mental wellness may have a number of opinions, feelings and behaviours related to this including lower engagement and productivity, as well as absenteeism," she suggested.
The online risk assessment is made up of 150 questions and will take approximately 2-3 hours to complete – it incorporates qualitative responses with quantitative organizational data including turnover, engagement, short-term disability, and employee assistance program utilization.
This approach was piloted with the City of Mississauga's first responders who face difficult and high stress situations on a regular basis.
More like this:
Canadians unsure over CPP expansion
When can HR reject an employee's vacation request?
Employees spanked in shocking training session