Brenda Barker Scott outlines the key aspects of effective organizational design for the 21st century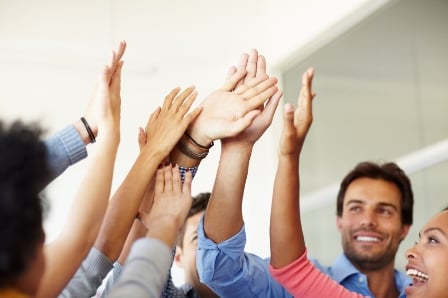 Brenda Barker Scott outlines the key aspects of effective organizational design for the 21st century
As technology and automation continue to have an increasingly significant impact on the world, organizations are being forced to rethink their strategies and redesign their structures. The world of business is growing more and more competitive; as a result, organizations across all industries must find ways to boost efficiencies and differentiate themselves from the crowd.
Effective organizational design is rapidly becoming a fundamental aspect of enabling successful companies to continue achieving good results. The very nature of work is changing, and organizations that recognize this and commit to analyzing and, if necessary altering their organizational design have a good chance of remaining both relevant and successful in the new age of business.
When Brenda Barker Scott started working in the organizational design space many years ago, she also happened to be working with an architect to design and build her own home. Barker Scott, who is an instructor on a number of programs at the Queen's University Industrial Relations Centre, including "Designing Collaborative Workplaces," "Organizational Design" and "Organization Development Foundations," instantly noticed a parallel between her professional life and her attempts to build her dream home.
"Designs with steep hierarchies, centralized authority and narrowly defined jobs are hopelessly out of date" Brenda Barker Scott, Queen's University Industrial Relations Centre
"We really wanted to build a house that would take of advantage of our resources and fit within the external environment, but also meet the needs of our family," Barker Scott says. "That is exactly what I am doing when I help an organization design their most ideal structure. I don't go to them with five different designs that might fit their business or industry; I start with their needs. From there, we figure how best to frame the key building blocks of good organizational design for their specific situation."
Just as an architect needs to understand a client's needs and desires before starting to design a home, Barker Scott says an organization eager to embrace change must consider some key questions in order to get a clear and holistic picture of their needs and capabilities: What are the performance drivers? What capabilities need to be developed and honed? How do resources need to be shared? Who needs to link with whom? What mindsets and protocols are required, and who decides?
"Good design incorporates these relational, procedural and social elements – the DNA, so to speak – to ensure that people are grouped and linked, as well as led and supported, to focus on the core work," says Barker Scott, who co-authored the book Building Smart Teams: A Roadmap to High Performance and graduated with a master of industrial relations degree from Queen's. "Just like a building is composed of many design elements that must fit together – from the plumbing to the electrical to eventually the curtains – so too do the design tests combine to create a holistic foundation for design. With the strategic goals as the base foundation, the tests combine to support the right types of work, capability development, flexibility, coordination, accountability, leadership and motivation."
The key to good design
One of the key aspects of organizational design is alignment. An organization can have a well thought out and proven strategy, but without meaningful connection and engagement or the right resources or relationships, the strategy is ultimately just a piece of paper. Rather than creating a level of cohesion that enables an organization to frame core work, an ineffective structural design creates a friction that is detrimental to employee happiness and organizational success.
"With global, technological and social trends dramatically altering customer expectations for quality, service, timeliness and innovation, new organizational forms are evolving to enable greater innovation, speed and flexibility," Barker Scott says. "Designs with steep hierarchies, centralized authority and narrowly defined jobs are hopelessly out of date. From Lars Kolind's spaghetti organization to Gareth Morgan's organic network, the DNA of these new forms is dramatically different from that of the traditional bureaucracy – they are entirely different entities."
For any forward-thinking organization that wants to rethink its design, Barker Scott recommends first 'living' the design process. Select a team, department or division in the organization as a case study, and then get a clear handle on the events, trends and developments that are impacting this team's success and viability. When the designers are firmly rooted in the things that are driving the redesign effort, they can test the fitness of their current design to meet those challenges and opportunities.
Avoiding cracks
Common design issues, also known as cracks, include an inability to adapt, role confusion, duplication of work, poor relationships, unclear authority, insufficient resources and, in some cases, an inability to focus on the core value-added work. In order to test the fitness of the design structure, Barker Scott has developed a series of organizational effectiveness tests related to the core capabilities that every organization should develop, hone and align.
Fit for strategy test: Does your design enable staff to focus on and achieve your strategy – the core value-added work?
Flexibility test: Does your design enable people to adapt as necessary to day-to-day shifts, fluctuating workloads, customer needs and developing strategies?
Capabilities and resources test: Does your design focus resources on and enable the execution of required capabilities?
Relationships test: Does your design permit seamless and easy interactivity between areas that need to cooperate and collaborate?
Accountability test: Do people know who has accountability for what? Are they enabled to make decisions and act?
People test: Do we understand the job roles that are critical to organizational success (pivotal roles for now and in the near future)? Are we able to fill them with talented and motivated people?
Leadership test: Do our leaders at each level of heirarchy add value through a knowledge or coordination or performance coaching benefit? Do our leaders infuse the organization with a common performance spirit?
Feasibility test: Do we understand, and are we operating within, the financial, technological, legislative or resource constraints bounding our organization?
"As designers reflect on each test, they will identify the design issues, or cracks, that need to be addressed via the design process," Barker Scott says. "Depending on the focus, breadth and depth of the design issues identified, the work may require fine-tuning within a unit or a full-blown examination of multiple units and levels. If, for example, the current organizational form does not easily permit people to focus on the right work or to develop core capabilities or to coordinate activities, the scope of the work will be quite broad. On the other hand, if the current form permits the right kinds of work focus, flexibility and connectivity, but blocks accountability, then accountability will be the primary focus."


Brenda Barker Scott
Queen's University Industrial Relations Centre