A controversial new study says female pessimism is partly to blame as women tend to underestimate their own abilities.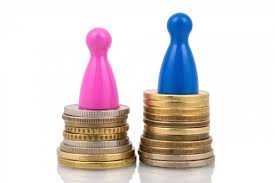 A controversial new study has suggested women are partly to blame for the gender pay gap as many are pessimistic about their earning potential and underestimate their own abilities.
Conducted by researchers from the UK-based University of Bath, the study found that women have lower expectations when it comes to annual salary and are often reluctant to push for higher wages or a promotion.
Men, on the other hand, were found to consistently overestimate both their abilities and their earning prospects – as a result, they're more likely to feel dissatisfied when the reality doesn't meet their expectations and consequently pursue better pay or positions.
Researchers say the study could help explain why women are more often satisfied at work than men, despite unequal pay. They also warned that such a significant imbalance could easily help sustain the gender pay gap.
"If low female expectations in terms of pay is fuelled by a pessimistic outlook, then even without discrimination and progression-related issues, women will continue to underestimate themselves and continue to inadvertently accept pay inequality," said Dr Chris Dawson, senior lecturer in business economics.
"It has serious implications for policy that is trying to address the gender pay gap and suggests more needs to be done to actively advance women at work, without relying on them to self-select for promotion and senior opportunities," he continued.
"The takeaway message of this research is not about putting the responsibility on women, but recognising that without policy measures to address this, we run the risk of never closing the gender pay gap."
Professor Veronica Hope Hailey, dean of the university's school of management, said the study proves how important it is for employers to take an active role in championing female staff.
"It shows the importance of people management practices that enable and encourage women to progress and recognize their value," she said.
"The onus is on policy makers and employers to foster female talent so that initiatives to close the gender pay gap can succeed."
Recent stories:
Advocates push for domestic violence rights