Those who missed out on severance can apply for several weeks of wages, plus other help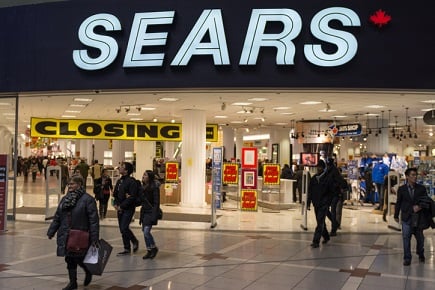 Embattled retail giant Sears has agreed to set up a hardship fund for workers who lost their jobs, then missed out on severance pay, but not all of them will be eligible for its help.
The retailer, facing financial difficulties, announced it would lay off 2900 staff and close 59 stores as part of its restructure. Sears was granted court protection from creditors granted in June.
The company and lawyers representing its former staff have agreed a deal for Sears to put $500,000 into the fund, with ex-workers able to apply for up to eight weeks' of pay, capped at $1200 per week, plus up to $2500 for medical and emergency expenses, The Canadian Press reports.
The funds come from $9.2 million set aside to pay bonuses to about 150 executives and managers who'll help steer the company through its restructure.
Sears will seek court approval for the hardship fund on Friday.
A lawyer for current and former employees, Susan Ursel, told the Canadian Press the fund was "designed to assist people in situations of precarious hardship, which is to say they are without sufficient resources and are experiencing genuine hardship".
The former staff would have to meet certain criteria to be eligible for assistance.
Sears spokesman Vince Power told the Canadian Press the company was concerned about the "plight" some of its ex-staff faced, "and we are glad to see a solution in place that can at least help those most in need".
Related stories:
Retail giant moves to suspend benefits, pension payments
Thousands of jobs to go as major department store obtains court's help
Want the latest HR news direct to your inbox? Sign up for HRD Canada's daily newsletter.