Some jobs are always harder to fill than others but there's no need so lose sleep over it, says one expert.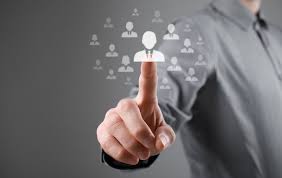 Research by
Robert Half
recruiting company showed that more than half of the 270 Canadian CFOs surveyed are having difficulty recruiting professional talents – nearly 30 per cent said finding talent is one of their management challenges.
Recruiters and hiring managers sought by HRM said that there are plenty of in-demand jobs across many industries – from administrative to management, legal and information technology (IT).
Emerging technologies, such as artificial intelligence and cybersecurity, and the need to comply with new rules are resulting in some new and old job roles. Some jobs have been expanded or enhanced to address these.
Hays
Specialist Recruitment Canada said some IT jobs are in-demand in highly specialized roles, such as those found in research and academe, and are needed by forward-looking companies investing in research. These jobs include those involving AI and wearables.
Ambrosia Vertesi, vice president of People & Culture at Duo Security, said cybersecurity as an industry sector is not new; there has always been demand for cybersecurity professionals. But because of new mobile technologies and a consumer market eager to get their hands on these, there's now a larger demand for cybersecurity jobs.
Where to find hard-to-find talents
"Cybersecurity is top of mind for recruiters," Vertesi said. "Definitely, cybersecurity (professionals) are the hardest to find for recruiters because they are often not on LinkedIn (and similar social networks); they are difficult to find."
Vertesi said that aside from referrals, her company goes to places where cybersecurity experts usually converge – hacking conferences, meet-and-greet events and in-person social networks. Duo Security also hosts monthly livestreamed recruiting events where latest developments are discussed.
"Talking about what interests them, speaking their language, and not using traditional channels are what have been most effective for us (in recruiting)," she said, adding that there are specialized recruiters who help them look for these talents.
And after finally finding these talents, how can they be convinced to work for you?
Vertesi said that for these professionals, the company's credibility is what matters. Companies that help the community by open sourcing, add value and educate the community are important to these professionals.
"In our case, our unique value proposition is we're simplifying security for people," Vertesi added.
But how companies recruit people also depends on the size and stage of operations of the company, said Richard Bond, vice president, MaxSys Staffing and Consulting.
Bond said that it makes sense to look for talent on social networks because statistics show that there are millions of Canadian internet users. It is also on social networks where there are many millennials, who are a big part of today's workforce.
"It makes sense to have a presence for talent attraction on the internet in this country," he added.
To attract the best talents for the job, Robert Half recruiting offers four tips: be flexible in the criteria, offer a good pay, offer them a career path, and promote a healthy work-life balance, including accommodating different employee lifestyles.
Based on what recruiters and hiring managers are saying, among the hottest IT jobs, some of which are commanding huge salaries, are the following:
Interaction designer – looks after the how users interact with digital products
User experience (UX) designer – multi-skilled in social sciences, arts and business to understand user experience and business needs
Knowledge engineer (also AI jobs) – a computer expert who understands human interaction
Wearable software developer – Java developers with expertise in specific software for wearable technology
Ethical hackers – cybersecurity experts who guard against future threats
Big data scientist - processes volumes of data for analysis
By
Veronica Silva-Cusi