In today's world of tighter budgets, hiring freezes and pension blow-outs, is there still a place for executive benefits?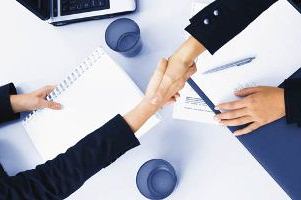 Accusations of senior executive 'brain drain' in Canada abound. Some say there's a shortage of serious talent at the executive level and those that are being hired are under-educated and innovation averse. Attracting the right executive talent is essential to the health of any organization but increased scrutiny and the economic squeeze has done away with sky-high compensation packages.
A 2011 survey from Aon Hewitt revealed much deliberation over executive benefits packages. Some 44% of employers had recently reviewed or were going to review their executive group benefits programs in the following 12 months. Yet critically, it was found only 7% of organizations had an existing separate executive benefits program. The study indicated that while executive benefits packages may not have significant traction, there is increasing consideration of executive incentive programs.
According to Brian Bockstael, principal Coughlin and Associates a group benefits administrator, tailored executive benefits programs do help with recruitment at an executive level but may not be the most important incentive. "It depends on the person, on their health and their family status," Bockstael said. "I don't think it's a deciding factor unless the benefit costs are significant. In some cases if the individual already has executive benefits and is looking for a new opportunity the level of executive benefits might be a deciding factor," he added.
So in other words, it depends. If your organization's recruitment is targeted and you want to remain competetive it may be important to match the executive package on offer from other organizations, benefits included.
What's on offer?
According to Bockstael, executive group benefits most likely look quite similar to the package offered to all employees, with a few subtle differences.
"Typically they would have the same basic package but on top of that they would have riders, so they would have 100% coverage on health and dental that isn't covered under the standard plan", he said. "For some plans their level of life coverage and disability coverage might be higher but that's generally not the biggest difference it's usually a health care spending account kind of coverage."
The Aon Hewitt survey found the most common perks are:
Company car or car allowance (57%)
Medical exam provided by a private health service (45%)
Vacation or time-off policies (31%)
Higher long-term disability maximums (31%)
Club memberships (30%)