The report reveals a drop in both wages and job quality, putting pressure on the government to create more jobs.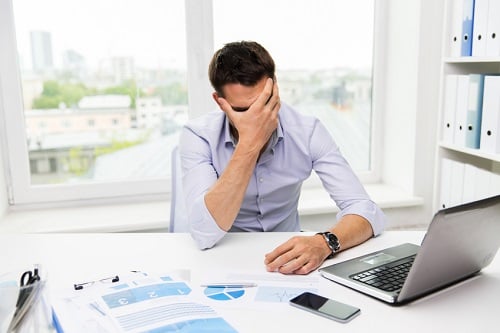 A new study from Statistics Canada about the precarious position young workers find themselves in – and how little it has changed in four decades – has refocused attention on the federal government's push to create jobs for youth.
The review of decades of employment figures found that young people have seen their job quality decline over 40 years, even as the unemployment rate has remained relatively unchanged: The youth unemployment rate in both 1976 and 2015 was 2.3 times higher than the rate among those aged 25 and older.
In the report released Monday, the national statistics office said fewer young Canadians, who are not full-time students, are working in full-time jobs today than in 1976, a result driven mainly by the rise of part-time work rather than increases in unemployment rates or decreases in labour force participation.
The numbers mirror what the expert panel on youth employment has been hearing during their work.
Vass Bednar, who chairs the panel, says she has heard issues ranging from the role of governments at all levels in job creation, to the changing business landscape that gives rise to more part-time and temporary work and workers who worry that putting their home address on an application may show them to be from a poorer part of town and dissuade employers from hiring them.
The special panel is scheduled to provide an interim report to Labour Minister
MaryAnn Mihychuk
at the end of the week. A final report is due by March and is expected to help the government chart a path forward on the issue.
``There are going to be ideas in our final report that are not just for the federal government, because this is not just for the federal government to solve,'' Bednar said.
``Let's make sure people are having positive, early experiences with work that get them excited, that fulfil them, that make them energized, that make them productive so they can fully participate in life, in the economy.''
The Statistics Canada study said people under age 25 who were employed full-time have seen their wages fall behind the cost of living since the early 1980s. Male workers aged 17 to 24 saw the buying power of their salaries _ known as the ``real hourly wages'' _ drop by about 15 per cent, while women in the same group experienced a 10 per cent drop.
Growth years between 2004 and 2009, when housing boomed along with oil prices and more young men went to work in Alberta's oilpatch, couldn't make up for the losses in real wages that young people have experienced, the report said.
Conservative youth critic Rachael Harder said the federal Liberals should be investing in the oil and gas sector and building pipelines, two of which the government approved last week. That, along with giving young people more lucrative loans to go to post-secondary education, are two things the federal government could do to boost job numbers, she said.
NDP youth critic Niki Ashton said the government should look at ending unpaid internships and ease the debt load students carry out of school. She said the federal government ought to be part of the solution to what she called a crisis: ``It's not a quick fix, but it's clear that there needs to be leadership.''
The Liberals are spending $219 million this year and next on directly helping young Canadians find jobs through spending on the federal youth employment strategy and a co-op placement program.
Already, student groups are asking the government for millions in new spending to help young people find more work and alleviate the school debt crunch that can hurt them financially in the long-run.
The Canadian Alliance of Student Associations is recommending the government create a part-time jobs program to help students earn money and gain experience while in school. The association's budget submission says an initial investment of $144 million would create about 20,000 jobs over the course of a school year by providing funding to not-for-profits, public and private organizations to hire students working between 15 and 20 hours a week.
Recent stories:
Mentorships being sabotaged by 'man-scripts'
The one question which tests your culture commitment
Firms failing to integrate millennials