Starbucks Canada is facing a $1 million employee lawsuit after allegations it failed to uphold a legal duty to keep its workplace safe.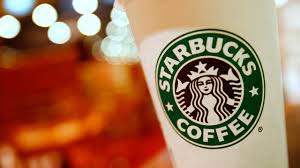 Starbucks
Canada is facing a $1 million employee lawsuit after allegations from an employee that it failed to uphold a legal duty to keep its workplace safe.
A former Starbucks barista, 23-year-old Shannon Mishimagi, has filed a $1 million lawsuit against the coffee chain after allegations that she was physically assaulted and threatened by her supervisor Gurjaspreet Jolly.
The Toronto Star
reports that Mishimagi alleges she was forced to work under the supervisor, though she had complained to management about him, meaning the company had failed to uphold its duty to keep her workplace safe.
An early statement from Starbucks Canada's spokesperson to the allegations said the company could not yet comment on the specifics of the matter.
"We take these claims very seriously as they are not consistent with our values and who we are as a company,"
The Toronto Star
reports the statement read.
"Starbucks has robust policies and procedures for investigating partner complaints, which we have employed in this case. Since this is a personal matter involving one of our partners (employees), the details are confidential."
Starbucks is yet to file a statement of defense, and
The Star
was unable to speak with Jolly or the Bloor and Runnymede Starbucks where it took place.
Mishimagi's statement of claim includes allegations of physical assault, verbal abuse, and multiple instances of being physically threatened. A pattern of intimidating behavior included "threats to use various harmful substances in hazardous ways, and use of violent, disrespectful and threatening gestures."
Speaking with
The Star
, Mishimagi said the abuse culminated with Jolly "aggressively" touching her from behind on 31 October 2014.
Mishimagi's statement of claim argues that Starbucks "failed to act on the report in any matter", and then forced her to work with Jolly or, after he was moved to another location, in conditions where she may come into contact with him.
She allegedly suffered from stress and insomnia, causing her to defer the fourth year of her fashion communications degree at Ryerson University.
Mishimagi told
The Star
she felt "a lot of emotion", but was pursuing the lawsuit for other low paid workers. "I feel good in standing up. It's not just for me."
She said she wanted to speak out because so many of her co-workers were young and poorly paid, which she feared made it difficult for many to confront what she called an inexcusable disregard for workers' rights. "To me it was like, you're condoning his behaviour and making a fool out of me."
Her lawyer Saron Gebresellassi said that the lawsuit was "not about the money." "But what we're really seeking from the employer is some kind of acknowledgement that we need to protect our workers." A further claim against the supervisor has been filed with police, according to Gebresellassi.