The coffee chain's Canadian operation confirmed it will commit 10 per cent of all store hires to at-risk young people.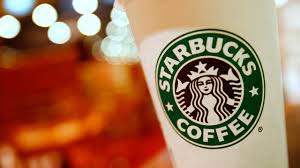 Starbucks
Canada will commit 10 per cent of all store hires to at-risk youth in an attempt to tackle unemployment and subsequently prevent homelessness, the coffee chain announced earlier today.
As one of the country's leading employers for young people, the java giant has confirmed at least a tenth of new recruits will be young people aged 16-24 who are not working and are not in school.
Initially launched in Toronto earlier this year, the company now has plans to expand its Opportunity Youth program across the country – employing 3,5000 disadvantaged young people who are facing "various systemic barriers to employment."
At the same time, Starbucks is continuing its long-term commitment to providing untrained and inexperience youth with the tools necessary to achieve gainful employment by introducing a work placement program.
Combined, these programs will generate 330 jobs and work placements over the next three years.
"At Starbucks we believe that everyone who wants a job should have a job," says Nash Abdrabo, Starbucks's regional director of operations, Québec.
"Every business has a role to play in creating opportunities to help Canadian youth succeed in today's economy and we are pleased to have developed ground-breaking partnerships that allow us to provide real solutions," he added. "By supporting these young people we will create real pathways to opportunity for them while driving our business forward and strengthening the communities we serve."