Looking for "interesting challenges when it comes to health and safety"? Britain's MI5 could have the job for you, but they can't give much detail.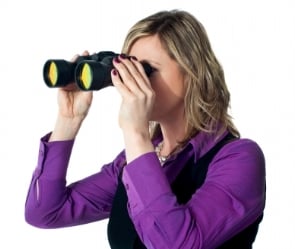 Some recruiters stress the importance of an accurate and complete job description so candidates know what they're in for, but it seems the UK's internal spy agency isn't a supporter of revealing details.
Secrecy is their business, and they're not about to release national secrets while looking for a head of health and safety.
From the job listing on the site:
We can't show you the buildings.
We can't talk about the people you'll work with.
We can't tell you much about the job.
We can't give you the exact locations.
We can't mention the kind of technology involved.
Like other large organizations, at MI5 we use a variety of equipment to carry out our work, except here our work is often covert and our equipment classified. That can raise interesting challenges when it comes to health and safety.
The role could pay up to £60,000, depending on skills and experience, and the job could involve travel within the UK on short notice. Unfortunately for most of HC's readers the job also requires that applicants have been a resident for nine of the last 10 years so you'll have to start your secret service career locally.
Unfortunately the Canadian Security Intelligence Service isn't advertising for any HR staff at the moment – but you can plan your undercover career at csiscareers.ca.