In today's world of work, it is vital that leadership teams avoid these mistakes, says one expert.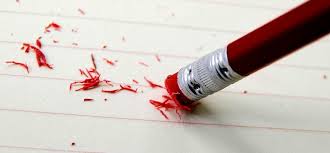 In a
recent article for Forbes
, Glenn Llopis outlined six leadership mistakes that are commonplace in the corporate world, and are ultimately detrimental to companies' competitive edge.
"In today's rapid-paced, globally competitive marketplace, your company's leadership must adopt a new mindset and accept the fact that without strategy, change is merely substitution – not evolution," he wrote.
Pessimism
"Be concerned if your senior leadership team is slow or not receptive enough to new ways of doing things," Llopis advised. "You might be winning now, but the marketplace can catch you by surprise at any time and you will begin to lose momentum quickly when it does."
He added that employers need to create a sense of urgency as a way of stretching the organisation's thinking capacity. Creating an optimistic environment will create an environment of competition without motivating people by using fear.
Lack of preparation
"When leaders are not receptive to change, and reflect negativity in their tone, body language and attitude, it's a crisis waiting to happen," Llopis wrote. "Senior leadership must embrace the mentality of change agent, constantly anticipating the unexpected with a healthy dose of scepticism."
Without the ability to be a change agent, he said, leaders will "face extinction".
Inability to inspire courageous thinking
In today's world of work, courageous leaders are needed to ensure that risky or unpopular decisions are made when necessary.
According to Llopis, if your senior leadership team lacks the courage to "explore endless possibilities for your company", then its ability to grow will be limited.
Senior leadership must have the belief in its people – it's their responsibility to build high performance teams and push boundaries in order to see and seize opportunities.
Don't Invest in Relationships and Resources
Llopis said that leaders need to be willing to invest in relationships both within the organisation and externally.
He added that workforces can be hindered "if your senior leadership team is not investing in relationships and resources to strengthen the company's foundation".
"Don't ever assume that your company is investing in the right relationships," he warned. "You will know that they are when … you witness an abundance of new resources and relationships brought about by all levels of leadership."
Selfish, Siloed and Hidden Agendas
In order to grow and compete, Llopis argued, senior leadership must encourage "a spirit of trust and transparency where communication is strong, consistent and boundary less".
Selfish and territorial leadership builds silos, creating an environment of hidden agendas.
"21
st
century leadership is about advancing yourself by serving others," he said. "If your senior leadership team is making it difficult for you to have a voice that is heard and valued… you've got some work ahead of you."
Unhealthy Culture
Llopis claimed in his article that success comes most readily to those who are surrounded by people who want their success to continue.
"If your senior leadership team cares more about recognition than being respected, your corporate culture will head down an unstable path," he said. "Collaboration, reciprocity and teamwork are the keys to a healthy workplace culture and set the tone for growth and the ability to compete."
"Today's market not only requires teamwork, but more so it demands ecosystems created to help transform organizations, change the status quo and lead new paradigms."