A metal recycling company was sentenced in Peterborough court yesterday, after admitting its role in a fatal workplace accident.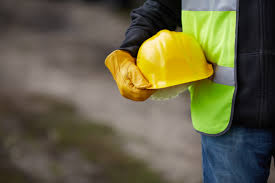 A metal recycling company was handed a six-figure fine yesterday after admitting fault in a number of safety failures which led to the death of one employee.
The 2015 incident, which took place at Peterborough Iron & Metal's facility in Ajax, saw the worker killed by an excavator operating in reverse.
According to the
Ontario Ministry of Labour
, a worker was in the yard, adjacent to a narrow roadway, cutting apart the bucket portion of a front-end loader with a cutting torch.
This was not the normal area where the worker would have performed this operation; the bucket had been moved to that location by an excavator operated by a co-worker.
After dropping the bucket off, the co-worker then affixed the rear bumper of a city bus to the shear attachment of the excavator and proceeded to operate the excavator in reverse along the roadway, pulling the bumper in order to move it to another location close to where the worker was cutting apart the bucket.
While reversing, the right rear track of the excavator struck and crushed the other worker, causing fatal injuries.
A subsequent Ministry of Labour investigation determined that the metal material was being moved in a manner that endangered the safety of a worker.
The excavator being used to move the pieces of metal was being operated in reverse and the worker operating the excavator did not have a clear view of the intended path of travel, nor was there a signaller to assist with the task.
In addition, the excavator in question did not have a working travel alarm. These were all violations of Section 56 of Ontario Regulation 851 (the Industrial Establishments Regulation).
As a result, it was determined that Peterborough Iron & Metal Inc. failed as an employer to ensure that measures and procedures prescribed by the regulation were carried out at the workplace, contrary to Ontario's Occupational Health and Safety Act.
The employer pleaded guilty and was fined $105,000 by Justice of the Peace Peter Hiscox in Peterborough court on January 23, 2017.
The court also imposed a 25-per-cent victim fine surcharge as required by the Provincial Offences Act. The surcharge is credited to a special provincial government fund to assist victims of crime.
Recent stories:
Alberta employer introduces domestic violence leave
How KFC is nurturing its young employees
How working from home affects wage growth