Don't write off an employee for being 'prickly' or 'irritable', says one Wharton professor.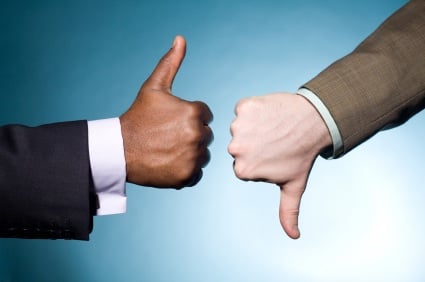 In his book
Give and Take,
organisational psychologist and Wharton professor Adam Grant said that there are three kinds of employees.
"
Takers approach every situation looking for what's in it for them. Givers approach situations looking to help others. And matchers are willing to help those who help them," he said.
And out of all three, he said it is the 'givers' who can bring the most value to your company.
He said that there are two types of 'givers': agreeable and disagreeable, with the latter being the hardest to spot.
"Disagreeable givers are the most undervalued people in our organisations, because they're the ones who give the critical feedback that no one wants to hear but everyone needs to hear," he said during his TED talk.
"We need to do a much better job valuing these people as opposed to writing them off early, and saying, 'eh, kind of prickly, must be a selfish taker.'"
To identify 'disagreeable givers' during the recruitment process, Grant recommends asking this interview question: "Can you give me the names of four people whose careers you have fundamentally improved?"
"Takers will list four people who are above them in the professional hierarchy. Givers will list people below them in the professional hierarchy," he said.
Takers are looking to impress their superiors while givers will seek out ways to help others, regardless of what that other person can do for them, explained Grant.
"Let's face it, you all know you can learn a lot about character by watching how someone treats their restaurant server or their Uber driver," he said.
Recent stories:
Microsoft facing PTSD lawsuit
Sweden scraps gender-balanced boardroom bid
Tricky interview task from top LinkedIn boss