The first executive of colour in the Senate's history was dismissed "without cause" but his lawyer claims it was an improper firing.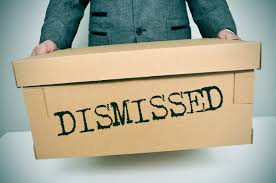 The first executive of colour in the Senate's history is fighting for his job after being fired "without cause" in early December.
Former human resources director Dashan Singh was dismissed on December 2 after less than three years on the job – his termination letter insisted the firing was without cause but internal sources claim otherwise.
According to the Canadian Press, senators were told Singh was fired for insubordination. Now, Singh's lawyer Paul Champ is insisting the Senate's move violates labour laws governing the public service.
"He's been enjoying a career on an upward trajectory in the public service," Champ said. "He's highly skilled, educated and bilingual, (a) visible minority and he's received only excellent performance appraisals."
Champ added that his client was fighting for his reputation as much as his job.
"He has to provide for his family like anyone else and obviously it doesn't look good for your career prospects when you're terminated by your previous employer."
Singh filed a grievance with the Senate last month and should find out by early February about his future.
More like this:
It's impossible to improve performance, claims study
HRD takes top spot at major retailer
Why stress is stripping HR of a months' sleep