We at HRM wish you all a safe and happy holidays. Enjoy some of this year's top newsmakers.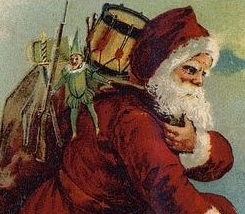 Well folks that is it for another year!

After a whirlwind year of some amazing stories, line-up changes and a lively comments board (keep sharing your insights!) HRM is taking a couple of weeks off to recharge the batteries and get ready for what we hope to be our best year yet in 2014!

We'll be back on 2 January 2014 to continue to bring you breaking news and insights in the world of HR.

Whatever you celebrate and where ever you go, we hope you have a safe and happy holidays – see you next year!
For today enjoy some of the top stories from 2013.

-The HRM team
Top Stories of 2013
Is the CHRP designation worth it?
HR professionals had a serious debate about the value of the designation. Most agree establishing HR as a profession is important, but is the CHRP designation the way to do it?
Requesting a doctor`s note: be careful what you ask for
It's always good to have a reminder of what you can and can't ask about medical leave. It's important to get as much information as possible, without crossing the line and expecting too much.
The Called and the Beautiful: attractive people get more callbacks
Beautiful people have an advantage over the average looking right from the first glimpse. An Italian study finds recruiters are more likely to call beautiful applicants, so what does that mean in the age of LinkedIn photos?
Should a hangover qualify as sick leave?
They're definitely suffering, but does that mean your hungover employees deserve the day off? You might be surprised by the answer.