The province is pushing to save money but union officials claim they've been made to look "greedy and unreasonable."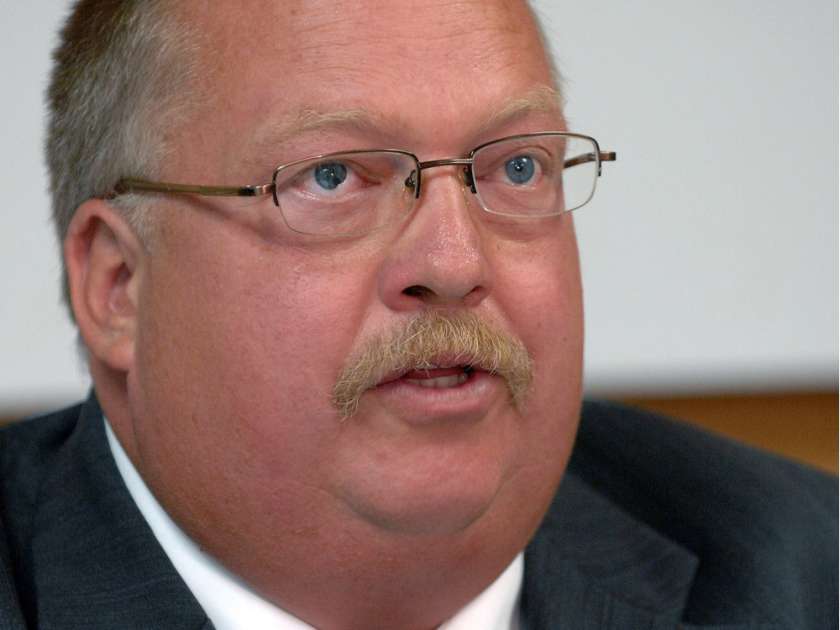 The union representing Saskatchewan government workers is firing back against comments by Premier Brad Wall who says there needs to be wage rollbacks for public-sector workers or there will be layoffs.
Bob Bymoen, president of the Saskatchewan Government and General Employees' Union, said in a letter posted online Tuesday that it looks as if unions get to choose between rollbacks or layoffs.
``Mark my words: if unions accept rollbacks, there will still be layoffs, if not in this budget, then in the next,'' Bymoen wrote.
``This is not so much a choice, but rather a political manoeuvre to make it look like unions are being greedy and unreasonable.''
The province is trying to save money because of a big drop in revenue from oil and gas, potash and uranium.
Wall told the Saskatchewan Urban Municipalities Association on Monday that the provincial deficit is up to about $1.2 billion. The premier said tax revenue is lower than forecast and crop insurance claims are up $250 million because of a late harvest.
It's not clear if the $1.2 billion figure includes a $236-million repayment to businesses from a surplus at the Workers' Compensation Board.
The government says more clarity will be provided at budget time. The budget is scheduled to be tabled March 22.
Wall said one option being considered to help balance the budget this year includes 4,900 job cuts in health care, layoffs in education and reduced support for vulnerable people.
``You know this isn't a very big province. To start cutting almost 5,000 health-care workers out of there is just reckless,'' Bymoen said in a phone interview Tuesday with The Canadian Press.
``There's only one way they can do that, and that's to contract out their work.''
Bymoen points out that the government is already considering whether to privatize cleaning of government buildings. The Ministry of Central Services is exploring whether the private sector could do the job for less.
Contracts for thousands of public-sector workers expire this year, including agreements for about 13,000 members of the Saskatchewan Government and General Employees' Union.
The current agreement for more than 13,000 teachers expires at the end of August and negotiations for a new one are to begin in May.
Bymoen said it's time for workers to take action. A rally is planned for March 8 at the Saskatchewan legislature.