An expert in the field shares her thoughts on what really matters right now.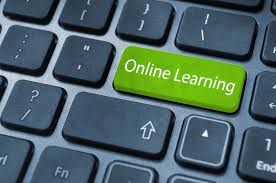 As with any technology that wants to remain relevant, online learning is subject to fast and frequent changes which leave many HR professionals fighting to stay informed – so how can they do it?
According to industry expert Koreen Pagano, there are currently seven major trends dictating the online learning space and HR professionals should be definitely be paying attention.
Here, Pagano – a product management director for online learning and teaching specialists D2L – goes over the main areas of importance.
Video-based learning
Video-based learning has been around for a long time, but we're seeing a huge upswing since streaming capabilities have improved and recording and playing video on mobile devices has made video creation and consumption available everywhere. Video is now the expectation for online instruction, feedback, and interaction.
Personalization
Historically, learning was driven by the organization's needs, and many learning platforms were built with management and monitoring of learning in mind (think compliance). Now, learning is focused on developing each individual's skills, and creating career paths to drive engagement, improve those skills, and make both the organization AND the individual successful.
Immersion
It's not enough to present information anymore. People understand that practice and application is more important than knowledge, and technology is providing more and new opportunities to practice what you learn before you use it on the job. Games, simulations, multimedia storytelling, augmented reality and virtual reality - these are all supporting a new wave of immersive learning.
Performance objectives, not learning objectives
In line with immersive learning, metrics are shifting from learning to performance. Aligning learning initiatives to support business metrics and measuring performance as an indicator of learning are helping online learning gain traction as a strategy to improve the business. It is not simply a cost center or "checking the box" for compliance training anymore.
Big Data
The rise of big data has had a huge impact on learning – giving us more robust insight into how learners are interacting with content, where they are spending their time and how effective they are at finding the right content.
Gamification
Games are proven to work with the reward systems in our brain, encouraging behaviours that we want to see in learning through the use of games. Repeated attempts with content and progression through levels help engage and reward learners in ways we haven't seen before.
Addressing the retirement wave and new hire skills gap
The baby boomers are retiring, and with them, their organizational knowledge, skills, and experience. Millennials entering the workforce could benefit from this knowledge being passed along, but many organizations struggle to capture the knowledge of their retiring employees before they leave.
In addition, many college graduates don't have the basic skills that companies are looking for. Online learning is one way that organizations can simultaneously capture the expertise of their retiring subject matter experts and up-level the skills of their new hires.
More like this:
L&D programs are 'wildly out of sync', says study
Is this the most exciting thing in HR tech?
Five HR skills that separate the great from the good