A recent report has compared 71 leading business cities from around the world to reveal which offer the best balance.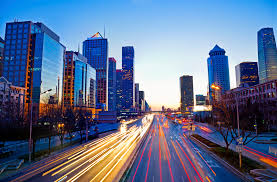 A recent industry report has revealed the best cities for work-life balance after comparing more than 70 leading business cities from around the world – but it seems one area in particular has a more relaxed culture.
Despite analysing commerce hubs from multiple continents, each of the top 10 cities for an enviable work life balance can be found in Europe.
Paris, France — 30.84 hours
Lyon, France — 31.36 hours
Moscow, Russia — 31.66 hours
Helsinki, Finland — 31.91 hours
Vienna, Austria — 32.27 hours
Milan, Italy — 32.52 hours
Copenhagen, Denmark — 32.64 hours
Luxembourg, Luxembourg — 32.75 hours
Vilnius, Lithuania — 33 hours
Brussels, Belgium — 33.02 hours
European cities also take out the next three places, with Munich at 33.1 hours, Amsterdam at 33.2 hours and Madrid and 33.28 hours.
"Business hubs in Far East Asia work considerably harder than Europe with Mumbai, Mexico City and Bangkok having some of the longest working hours and taking the least holiday in comparison to the rest of the world," said a spokesperson for Expert Market, the business provider that conducted the survey.
More like this:
Have you made this big benefits mistake?
PwC abolishes employee dress code
Big data is still only a little helpful