A leading industry lawyer explains the requirements employers must meet in order to justify random drug and alcohol testing in a unionized workplace.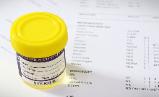 Random drug testing is a contentious issue in workplaces all over the world and many employers often find themselves in a legal grey-area when attempting to implement a program – so how do they know if their decision will be justified?
"Whether random drug or alcohol testing is justifiable in a safety-sensitive workplace is assessed on a case-by-case basis," says Christopher Munroe, of Roper Greyell. "This sort of testing is not automatically acceptable."
However, Munroe says a recent case between Suncor Energy and Unifor is offering much-needed clarification for Canadian employers. In the case, the Alberta Court of Queen's Bench laid out three factors which would determine whether mandatory testing was acceptable or not. Specifically, the court confirmed that:
The employer does not necessarily have to demonstrate a "serious" alcohol or drugs problem in the workplace.
"An employer must at a minimum adduce evidence of a general problem with alcohol and drugs in the workplace, but the problem does not necessarily have to be "serious", "significant" or "egregious," explains Munroe.
The employer need not demonstrate a threshold causal connection between a drug and alcohol problem and accident history
While there's no obligation to link drugs and alcohol to a workplace accident, Munroe notes that it would be "helpful in demonstrating a problem."
Evidence of a problem can come from the entire workplace and not just from the bargaining unit.
"There is no requirement to adduce evidence of the problem specifically in relation to the bargaining unit," reveals Munro. "Evidence from the entire workplace is relevant and helpful. This is a common-sense approach in modern industrial workplaces where union, non-union and contractor workers work, and sometimes live, side by side."
Recent stories:
Canada Post reaches tentative union deal
Strike action looms for B.C. employer
Could food be sabotaging your H&S?