Ready to work in a new country amid the pandemic?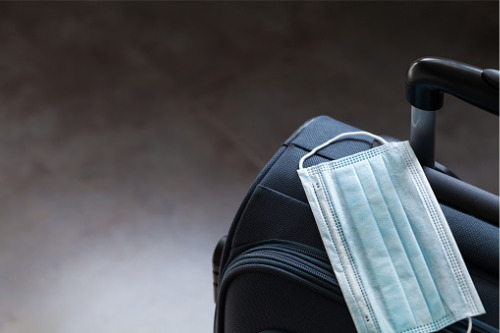 If 2020 had you feeling stagnant at home – or stagnant in your career – then perhaps relocating to another country might help to get you back into your groove. A new survey from management specialist BCG revealed the 10 most desirable countries for professionals looking to start fresh.
While the number of people eager to take on an international assignment decreased to 50% this year, from 57% in 2018, those who said they were willing to move for work tended to favour countries that have been relatively successful at containing the spread of the coronavirus.
"COVID is a new variable that is making people cautious about considering international relocation," said Rainer Strack, a senior partner at BCG who co-authored the report.
Read more: How can HR leaders acquire talent amid COVID-19?
The US, which has recorded about 29 million cases since the start of the COVID-19 pandemic, is no longer the world's top destination for global talent mobility. Other countries that also "struggled to flatten the curve," such as France, Italy and Spain, also fell out of favour with workers.
In contrast, four Asia-Pacific countries that managed to keep case counts low made the list. These include Japan, Singapore, Australia and New Zealand. "For countries that have managed the coronavirus effectively, there has been a popularity boost," BCG analysts said.
The most desirable work destinations
Canada
US
Australia
Germany
UK
Japan
Switzerland
Singapore
France
New Zealand
Read more: The changing role of talent mobility in the 'new normal'
"Strong coronavirus management has also helped Canada, which has moved ahead of the US to become the number-one work destination globally," BCG said. "Besides being number one overall, Canada is also the first choice for those with master's degrees or doctorates, for those with digital training or expertise, and for those younger than 30. These are characteristics that companies and countries prize."
However, it isn't just fear of catching the virus that has dampened interest in overseas assignments. "Restrictive immigration policies have already weakened the mobility trend," Strack said.
As a result, these restrictions sparked interest in a new kind of remote work model. That is, working for an international employer while working from home – from one's home country. In fact, nearly three in five people (57%) said they are open to this arrangement. "With the rise of remote working, many may feel that they can further their careers virtually, without needing to move at all," Strack said.
Of course, the practice of hiring from overseas is nothing new. "But the trend of remote working makes it possible to do it on a broader scale and expand the available talent pool," said Pierre Antebi, co-managing director of The Network, who also led the study. "There's an upside for workers who can advance their careers without uprooting their lives."