The company that owns the Toronto Star had announced plans to reduce its workforce.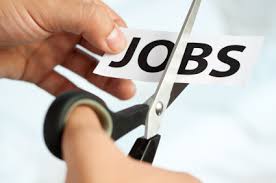 Torstar – the publishing giant that owns the Toronto Star – has confirmed multiple redundancies, with more than 50 employees set to lose their jobs.
Acting president and publisher David Holland sent out a staff memo which said 22 employees would lose their jobs, including 19 full-time workers in the Toronto Star newsroom.
A further 26 temporary staff – mostly from the newspaper's tablet app Star Touch – will depart the company over the next couple of months.
According to Toronto Star spokesman Bob Hepburn, an additional four positions will be eliminated at the company's Metro newspaper chain.
The layoffs come amid print advertising revenue declines that continue to bite away at Torstar's bottom line. Torstar reported its second quarter results last month, posting a $23.9-million loss.
Written with input from the Canadian Press
Recent stories:
The HR mistake that destroys an employer brand
Link between layoffs and further education revealed
How to deal with emotional dismissals