A UK worker is facing disciplinary action over her expletive-ridden Facebook post which took aim at the young royal.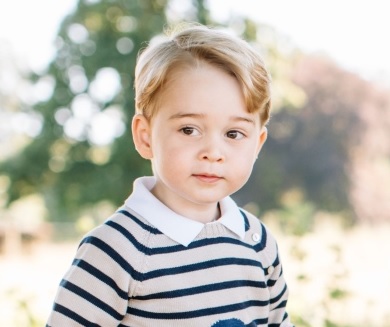 In the latest case of social media antics gone wrong, one UK worker is facing disciplinary action for her online attack against Prince George, third in line for the throne.
"I know he's only two years old, but Prince George already looks like a f**king d**khead," wrote British Council employee Angela Gibbins.
"White privilege," she added. "That cheeky grin is the innate knowledge he's royal, rich, advantaged and will never know *any* difficulties or hardships in life."
Gibbons – who is thought to be head of global estates at the organization – went on to express her disapproval towards the British monarchy.
"I don't believe the Royal Family have any place in a modern democracy, least of all when they live on public money," she ranted. "That's privilege and it needs to end."
The British Council – self-described as "the United Kingdom's international organization for cultural relations and educational opportunities," – released a statement on Tuesday to address the controversy.
"The British Council expects the highest standards of our staff and in accordance with our code of conduct we have started disciplinary procedures with the individual concerned," it reads.
"This comment was made on a private social media account," it continues. "It has absolutely no connection to the British Council and does not represent our views and values."
Employment lawyer Heather Hettiarachchi told HRM that inappropriate online behaviour is increasingly coming back to bite employees.
"With the increased use of social media, we're seeing more inappropriate and unacceptable behaviour on the part of the employee," she said. "It may not always lead to firing but often the employer does have to take action."
Vancouver-based Hettiarachchi added that employers should remind workers of the possible repercussions related to social media posts and comments.
"Many employers do have rules and policies in place but just talking to employees and making them understand the seriousness of inappropriate social media use and the impact it can have is important," she explains.
"Warn employees to be mindful of what they post and what they say," she continued. "Remind them that how they behave and communicate outside of the office can significantly affect the employer's public image and reputation."
Recent stories:
Supreme Court makes "game-changing" decision
Marissa Mayer slams sexism surrounding Yahoo sale
Starbucks revamps employee dress code