Bosses at one credit cooperative say workers will be punished if they stray from the strict "pregnancy planning schedule."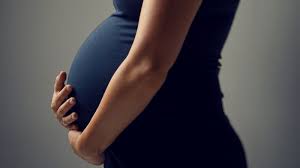 A credit company in China has come under fire after an internal memo asking employees to stick to a strict "pregnancy planning schedule" went viral.
"An employee birth plan has been established and will be strictly enforced," read the message. "Only married female workers who have worked for the company for more than one year can apply for a place on the birth planning schedule," it continued.
Those who violate the policy by falling pregnant without permission or outside of their allotted timeframe will not only face a fine of 1,000 Yuan – approximately CA$200 – but could also see their bonuses cancelled and promotion opportunities overlooked.
Workers at the Henan-province firm are understandably unhappy with one woman pointing out that it's not always possible to provide a guaranteed pregnancy timeline.
While communist China has long enforced strict family planning policies, the circular triggered scathing criticism from national media.
State-run
China Youth Daily
slammed the company's HR approach and said it "does not regard its employees as living human beings, instead it treats them as working tools on the production line."
Representatives for the company admitted they had sent the controversial policy out to employees but insisted it was just a draft, devised because the firm had recently taken on a number of female college graduates and was keen to avoid simultaneous pregnancies.
More like this:
Sexual harassment – summer parties pose a risk too
Microsoft mission statement misses the mark
Facebook CEO explains one-figure salary