The coffee giant is being praised after it achieved 100 per cent on the Disability Equality Index.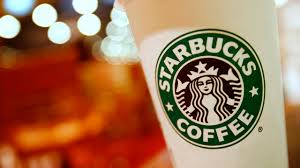 Starbucks
is being praised for its flawless approach to workplace equality after it received a perfect score in a comprehensive disability index.
Billed as a transparent bench-marking tool, the Disability Equality Index offers businesses an assessment of their overall disability inclusion policies and practices.
"The DEI survey evaluates our disability inclusion efforts in the areas of culture, leadership, enterprise-wide access, employment practices, and community engagement," confirmed Lucy Helm, chair of the Starbucks Inclusion Council.
The coffee giant earned an incredible 100 per cent score on survey – an achievement that Helm said was made possible by the company's many employment initiates.
"One of the efforts that influenced our DEI score is the Starbucks Inclusion Academy at the York Roasting Plant, which provided customized training and hired ten people with disabilities into the distribution centre," she wrote in a letter to partners.
"Our Carson Valley Roasting Plant was the first plant to initiate the Inclusion Academy where 14 people with disabilities were hired last year," she added.
In addition to offering flexible work schedules and comprehensive healthcare benefits, Starbucks provides onsite sign language interpreting services, real time captioning, and accessible software such as voice-to-text.
"This year, we also made iPads available in stores with Deaf partners to provide immediate Video Remote Interpreting as needed," revealed Helm. "Each of these efforts is being supported through a centralized disability accommodation budget to ensure we are getting our partners the tool and services they need, when they need them."
The organization also recently added additional coverage for employees with children with disabilities, including the autism assist program. The age limit for behavioural therapy for children has also been eliminated.
"This commitment to building a different kind of company, one where everyone is welcome and where inclusion is at the core of what we do, is what makes us proud to be partners," she added.
For all the latest HR news and info straight to your inbox, subscribe
here
.
More like this:
Corporate whistleblowers could get $5M tip
The big problem with performance ratings
How to make HR universally effective