It's been a long time coming but this discrimination case could see one company forced to reach a settlement with former female employees.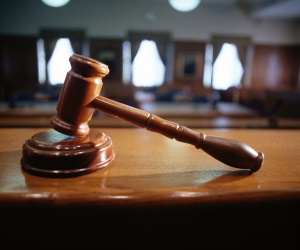 A Federal Court of Appeal decision has seen Nav Canada edge closer to a wage discrimination payout for up to 'several hundred' female employees.
In a case 15 years in the making, the Federal Court of Appeal has ruled that a
Public Service Alliance of Canada
(PSCA) complaint originally dismissed by the Canadian Human Rights Commission for being outside its jurisdiction did in fact deserve to be heard, opening the door for progress in the case.
The PSAC filed a complaint with the CHRC in 2002 alleging that the Treasury Board and Nav Canada had discriminated against some of their female employees by not awarding them some required pay equity adjustments.
However, the CHRC dismissed the PSAC complaint without an investigation in 2012, which was later backed up by a decision in the Federal Court.
The recent Federal Court of Appeal ruling reverses these decisions, giving the PSAC another chance to pursue Nav Canada for a pay equity settlement.
"It was not reasonable for the commission to conclude that PSAC's complaint plainly and obviously did not contain reasonable grounds to suggest that wages at NAV are discriminatory," the Federal Court of Appeal ruling said.
Andrew Raven, the PSAC's lawyer in the case, told the
Ottawa Citizen
that the decision had "important implications for all pay equity complainants".
"What it means, in our view, is that the commission is going to have to do a proper investigation now," Raven told the
Citizen
.
The PSAC reached a $3.6bn pay equity deal with the federal government in 1999, which saw some female employees of Transport Canada – classified as CR's – receive pay equity cheques for the years between 1985 and 1996.
However, these women got no wage adjustment for later years working at successor company Nav Canada, though the same problematic categories were used. A gender-neutral classification was not taken up until 2011.
Raven estimates the wage cheques for one classification – CR4s – at about $2500 per year, which could apply between the years 1997 and 2011.